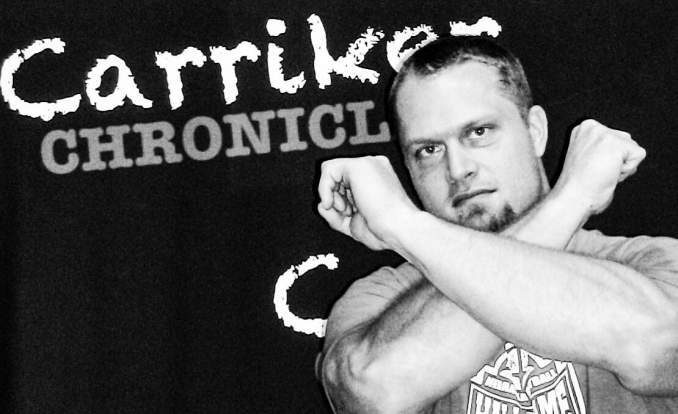 RETURN TO VIDEO 

Huskers-Terps game prediction
Nov. 17, 2016 – Maryland game week – Prediction Thursday
 
Welcome, Husker Nation, to your preview and prediction Thursday, Maryland week, baby.
Now let me give you a little background on those turtles from the East Coast that we're going to be playing this weekend. They've lost their last two games by a combined score of 121-6. Those were against Michigan and Ohio St. so take that with a grain of salt. And they lost to Ohio St. 62-3, so uh; we're not the only team. I don't know why I brought that up. I apologize.
But, Maryland did start out 5-0 this year. They started out red hot but lost 5 of their last 6 games and the only team they beat during that stretch was Michigan St. Oh how the mighty have fallen. Now, they do rank 13th in the Big Ten conference in total offense because there are 14 teams in the Big Ten conference (because that make sense – N is for knowledge, my friends). They've also given up a conference high 24 sacks in league play. And here's something I didn't know, Nebraska's given up the fewest amount of sacks in league play in the Big Ten Conference at only 4. So that was a pleasant surprise, I thought.
Here's something else I didn't know, which also surprised me maybe the other way a little bit. Nebraska ranks 10th in the Big Ten conference in pass defense. That did surprise me, I felt like Lockdown U had played pretty well for the most part this year. We must have given up a lot more points in that Ohio St. game than I thought, or a lot more yards through the air, ah; I don't even know why I brought it up. I'm sorry, I won't do it again. That tragic day in American history.
But anyways, I digressed.
It may not matter, however, because Maryland's main goal on offense they try to rush they ball a lot. They are 3rd in the Big Ten in rushing and their quarterback, Perry Hills, has been knocked out of the last two games and is questionable for this game, so they may not be able to do a whole lot through the air in this game, so it may work to our benefit as far as stopping the football, especially if they have a struggling or backup quarterback. They actually played their second or third stringers and you know the old saying "you got two quarterbacks, you have no quarterback."
I know a lot of people are calling for this game to be a blow out. Most people I talk to don't think it's going to be that close. Nebraska's got the mojo, we're feeling pretty good. Maryland has no mojo right now. To me, if Tommy Armstrong plays it could be a blow out. It could. If he plays, it also could be a little bit closer, uglier and not that exciting of a game to watch. And if he doesn't play it could be that same thing. I hearken back to that Purdue game last year when he didn't play; and that was a Purdue team we should have smashed and they ended up beating us. I'm not saying we're going to lose this game. My point is, if an injured Tommy is playing, or a Ryker Fyfe is playing, this game could be closer than people think. Closer than the experts think, right, Lee Corso?
My keys to this game-there's two main keys because we are more talented, we are at home, we have more momentum because they have zero, and we should win this football game. But there's only two ways we lose this football game. During their 5 out of 6 game losing streak, Maryland is minus-10 in turnover margin. If we win, or even break even, in the turnover margin, we will win this football game. If we lose the turnover margin, that's where things could get hairy and again I hearken back to that Purdue game and those 4 or 5 interceptions we had, which was the main reason we lost. If we take care of the football in this game, we should win. Also, Maryland gives up an average of 229 rush yards per game on defense. Wow. That's really not good. That's 113th in the nation out of 128 teams, so that plays perfectly for what we need to do this game. If Tommy plays, we need to protect him anyway, as we need him next week for Iowa, so run the ball. If Ryker plays, we need to be conservative and protect him and protect the ball, so run the ball. So that works well.
Take care of the football. Establish the running game against definitely a below average run defense in Maryland.
So my prediction for this game is 31-21. I understand that's closer than most people think. I have a way I predict these games, and outside of my one mulligan this year, I've actually done pretty well.
I know that Maryland is a 14½ point underdog to us; but I also know that in our 4 home games against Power 5 conference teams (Oregon, Illinois, Purdue and Minnesota) we haven't beat a single one of those teams by more than 15 points. And we're not talking about juggernauts and we're talking about an Oregon team that's actually having a pretty poor year, maybe that's why that line is 14½.
I will say this, if Tommy doesn't play this week, wouldn't bother me a bit. I think we have a good chance of winning either way. We need him for Iowa, especially on that short week. So I hope he plays, but if he doesn't, it's not the end of the world.
Now, as always, you can check out the Carriker Chronicles every Sunday, Tuesday, and Thursday – every other day, three days a week. Same time, same place. So until Sunday, Husker Nation, Go Big Red, and always remember to Throw the Bones!
Views:
2017 views: