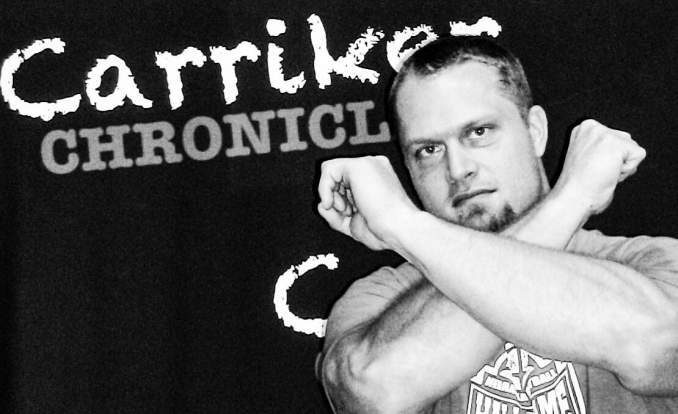 RETURN TO VIDEO 

Carriker Chronicles transcript
Oct. 26, 2016 – Wisconsin week – Wildcard Wednesday
 
Welcome, Husker Nation, to Wildcard Wednesday.
Today I want to pose a question: What would a win vs. Wisconsin really mean?
You've got the obvious answers: a possible Top 5 ranking, inside track to the Big Ten Championship, and a possible College Playoff berth. But, to me, this game is about respect and perception. Now I'm not big on worrying about what other people think; but I am huge on respect. And I'll tell you why perception is important, because perception is what influences voters in the Top 25. It influences the College Football Playoff Committee who could one day be deciding whether Nebraska gets in or out of the College Football Playoff. It also influences possible potential recruits who are deciding whether or not to come play for Nebraska.
Now, when you've got guys like Ed Cunningham who are clearly not unbiased towards Nebraska, you got Kirk Herbstreit, Mr. Sour-casm himself, you got the Game Day crew who laughed at Nebraska on television multiple times, I'm not going to dwell too much on what the so called "experts" think; but this is what I'm talking about.
Now obviously I want Nebraska to win this game. But let's discuss what this Wisconsin game means a little bit more and let's dig a little bit deeper. Over the next two weeks actually it would be great if Nebraska went 2-0. That would be the perfect scenario. I think it's very realistic that they can go 1-1. But no matter what happens over these next two games, they need to be close tight games that come down to the very end.
I'll give you a wrestling analogy. I know wrestlers who've lost matches and gotten more over with the crowd afterwards which is all wrestlers really care about anyways. I still remember Stone Cold wrestling Bret Hart at Wrestlemania. Stone Cold passes out in the ring, loses the match. Bu the image I have is the blood spurting from his forehead and him refusing to tap out to Bret Hart's Sharpshooter. Fans loved it, and it launched one of the greatest careers in WWE history.
I'll shock ya a little bit, too; even if we don't win, even if we lose both of these games, I mean just look at Wisconsin. They have two losses, they're almost in the Top Ten. Why? Because of who they played and how those games went down.
Win, lose, or draw over the next two weeks, these need to be tough hard fought games that come down to the very end. That's what I'll personally be proud of, and that's what the nation will appreciate. Also, keep in mind, Northwestern is the only other team in the Big Ten West right now with one loss or less besides Nebraska. We hold a tiebreaker over them and they have a couple of tough games left this season.
Now obviously I want Nebraska to go 2-0 over the next two weeks, like I said; but to me these games are about shutting some people up, earning respect, and changing national perception.
Now, be sure to tune in tomorrow, because I'll be doing the Wisconsin game preview, breaking down the game, and giving my final prediction. So be sure to check that out tomorrow, on Thursday. Also, be sure to check out the Carriker Chronicles, each and every day Sunday through Thursday. Same time, same place.
So, until tomorrow, Husker Nation, Go Big Red and always remember to Throw the Bones!
Views:
2017 views: