Big red Cobcast: A Very Merry Cobcast
I think it's very fitting that signing day comes so close to Christmas. For hard core Husker fans like me (and I assume you) signing day might even be more exciting. Once you become an adult, the presents under the tree aren't really a surprise and if you don't get that thing you really wanted, you can always just go buy it.  Not so much with recruiting (unless you are in the SEC).
But signing day provides a lot of the same sensations for me that Christmas used to do when I was a kid.  I make a list around Thanksgiving of what "presents" I would like to get (mostly 4 stars and gigantic linemen). As the big day approaches there are some items you know you will get (in state guys) and there are some that you know you won't (Amare Barno) but there are always a few packages under the tree that are a true surprise.
And the comparisons will carry on long after signing day too.  How many times have you gotten a gift that you thought you would love but ended up never using?  That's what Johnny Stanton was for my podcast mate Ryan Tweedy.  Sometimes that last minute gift you barely even looked at when you opened it ends up being the best gift of the whole bunch (Ozigbo).
So enjoy all the new toys we are getting
on Wednesday
(even though we can't truly see them until Spring Game). There are going to be some surprises both good and bad, but in the short term it's all good because I'd rather have a two star present than no present at all.
Speaking of gifts, This week's episode is our gift to you. I sure hope you like yelling.  I know we do.
Happy Holidays everyone, hopefully Christmas comes on the 19th this year.
Need More Cobcast?
Voicemail #: 747-998-2976
Like us on Facebook HERE
Donate to our Patreon HERE
Rent/Buy "Through These Gates" HERE or HERE
Watch "Through These Gates: The Lost Tapes" HERE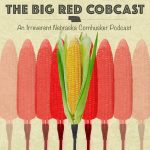 ---
---
---