Anatomy of an Era: Vol. 1 Exhibits
Excerpted from Exhibits, No Place Like Nebraska: Anatomy of an Era, Vol. 1 by Paul Koch
"For one who reads, there is no limit to the number of lives that may be lived, for fiction, biography, and history offer an inexhaustible number of lives in many parts of the world, in all periods of time." –  Louis L'Amour
Anatomy of an Era: Exhibits, Vol. 1
Author's note: David Max and Joe Hudson of HuskerMax approached me the fall of 2017 about the possibility of sharing my Nebraska Football magnum opus No Place Like Nebraska: Anatomy of an Era, Volumes 1 & 2 with you, the fan. I jumped at it like a D-Lineman to an exposed quarterback. But why?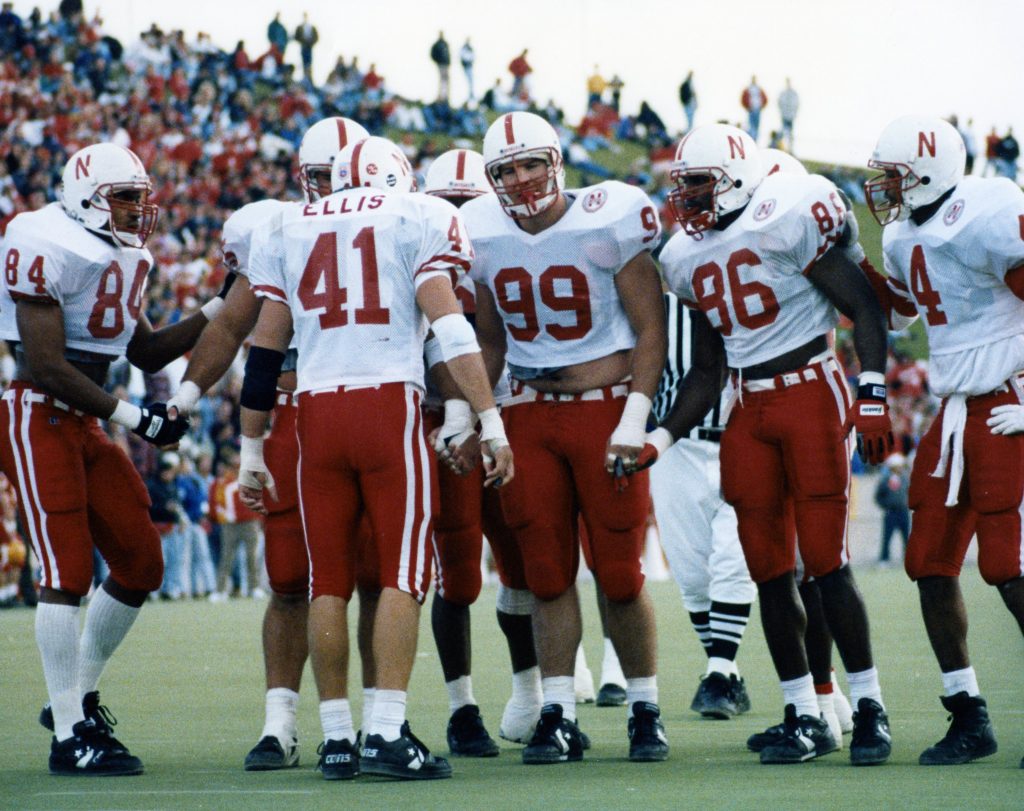 The answer is manifold & writ large: To pay homage to the participants of that era, whose stories are told in their own vernacular from the unique prisms and reflections upon those days; To renew a spirit of hope in this sport we hold dear; To reveal the underpinnings of success and the leadership qualities necessary for sustained excellence; To dispel some prevailing falsehoods about that place and time; And to entertain, inform and inspire the loyal fan base.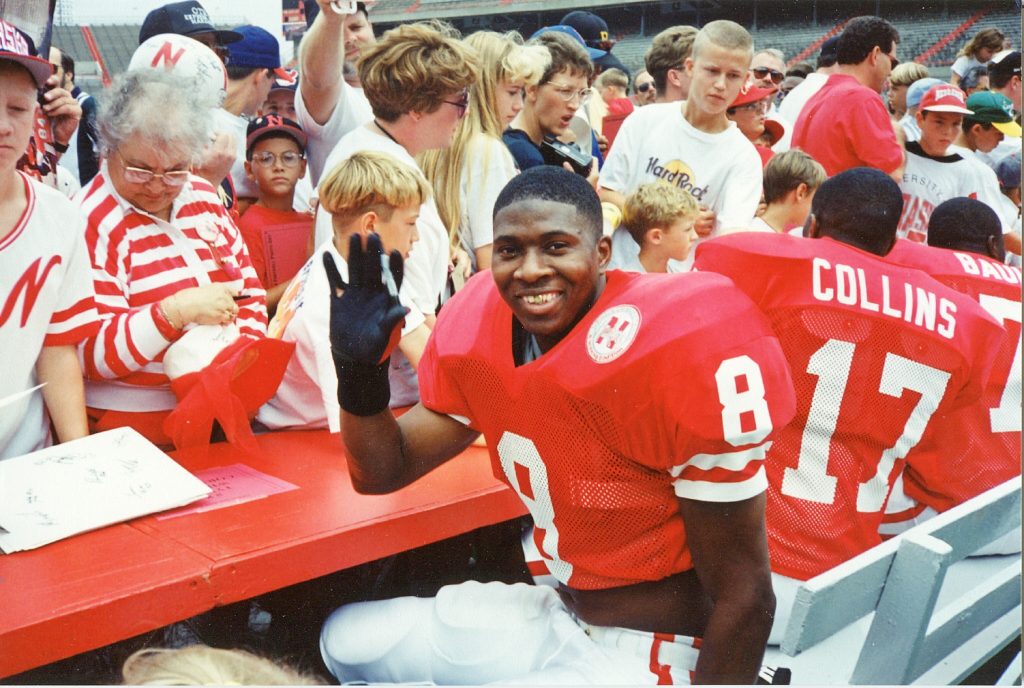 Tyrone Williams & fans at the Autograph Tables
Primarily, though, it was for the participants themselves: For that far-off day when the memory finally fails, when friends and teammates have passed on and no longer gather to spin yarns about what it meant to be a Cornhusker in the 1990's on the famed Memorial Stadium turf, for that occasion when the grandkids ask about the good old days and a man just doesn't know where to begin….or where to end, for that matter.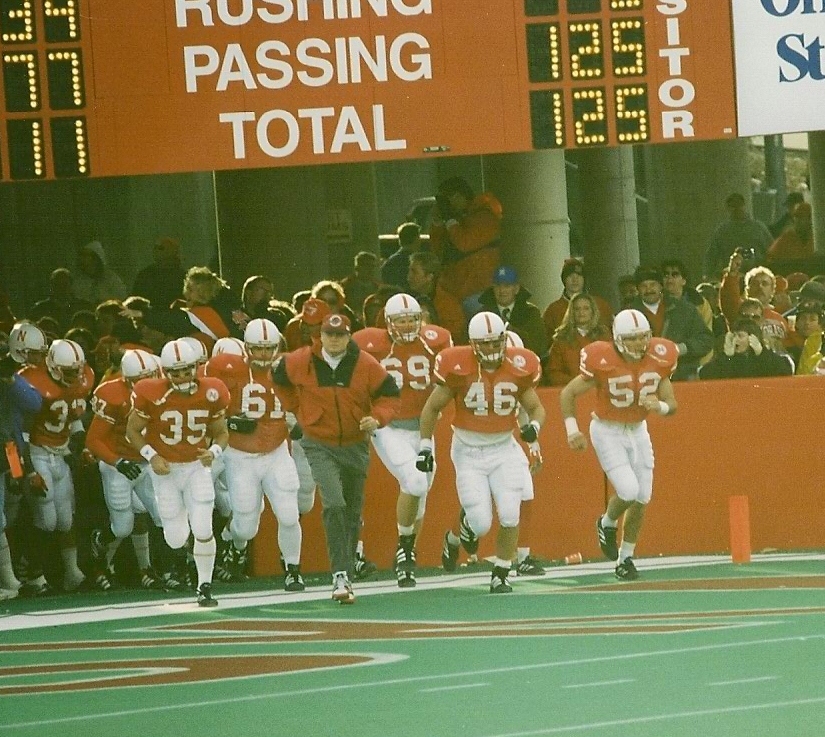 My hope is that you've enjoyed the contents of Volume 1, which just ended with Chapter 58's John Reece. But before we move on tomorrow to Volume 2, today's post includes exhibits from the back of Volume 1 that you might find interesting. From actual '95  practice schedules to the Unity Council's Point System to a Special Teams roster to Winter Conditioning summaries to a sample Training Table menu to a letter penned to a fan by Coach Osborne himself, these too expose history, detail & nuance of that era. It was an ever-evolving work in progress, akin in nature to what Coach Frost and staff currently propose to replicate, serving as a quasi-roadmap & template for the long-term rebuilding project now underway.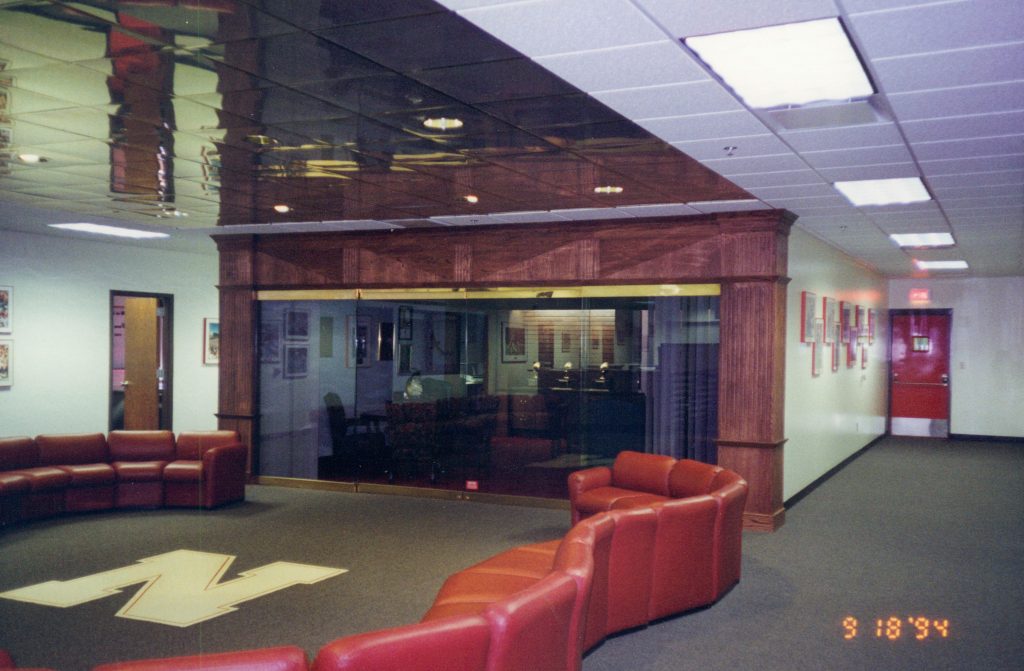 Coach Osborne's South Stadium Office '94
Perhaps you'll glean some enjoyment as you search these out. And if you're a former player perusing them? I can just imagine their contents ushering you, once again, into the huddle as the play or coverage is called out, placing you squarely into the time machine as you once more see the play through in your mind's eye…emerging victorious, as planned.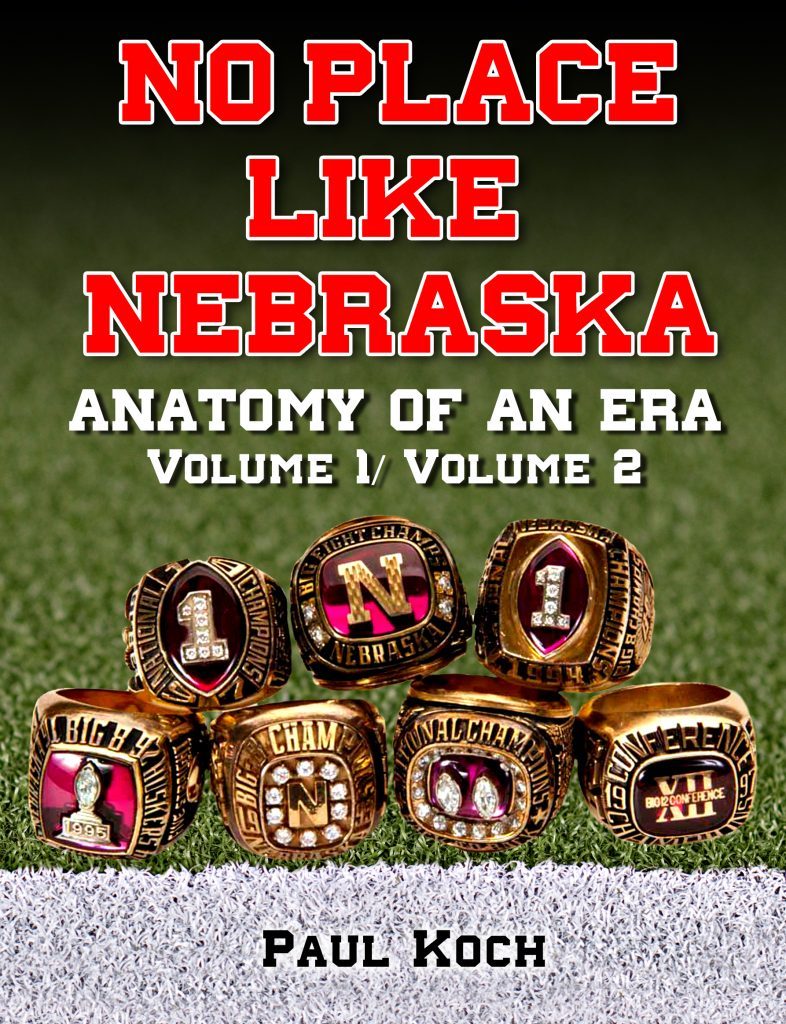 Available on Amazon.com
This effort was a great challenge, as it forced me to grow as a thinker, an investigator, a conversationalist, an author. It was therapeutic, to say the least. Writer Jessica Kogan recently penned that "Writing is hard work. Writing is frustrating. Writing is lonely. It's us and our keyboards against the world….And yet we persist" Let's hope my bullheaded persistence towards sharing that era's insights pays off for you, dear reader. I believe it was worth all the toil…because there was no place like Nebraska.
Go Big Red,
Paul Koch
Offensive Practic eSched Pg1

Defense Practice Sched Pg1

Defense Practice Sched Pg3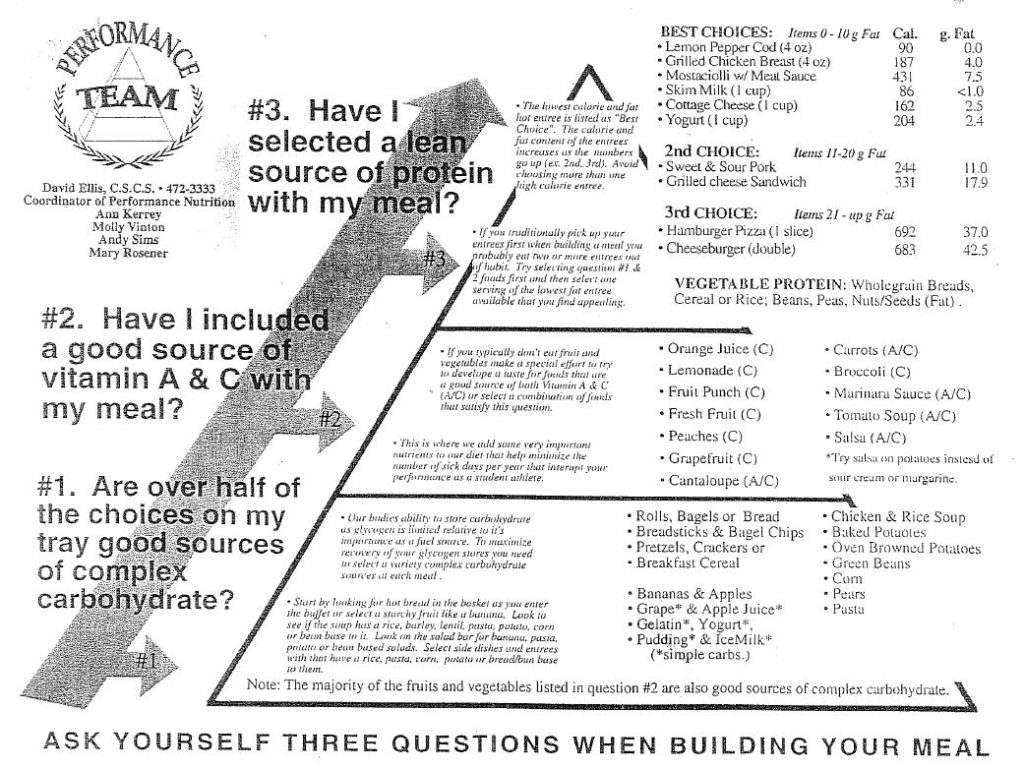 Sample Training Table Menu '95
95 Special Teams Roster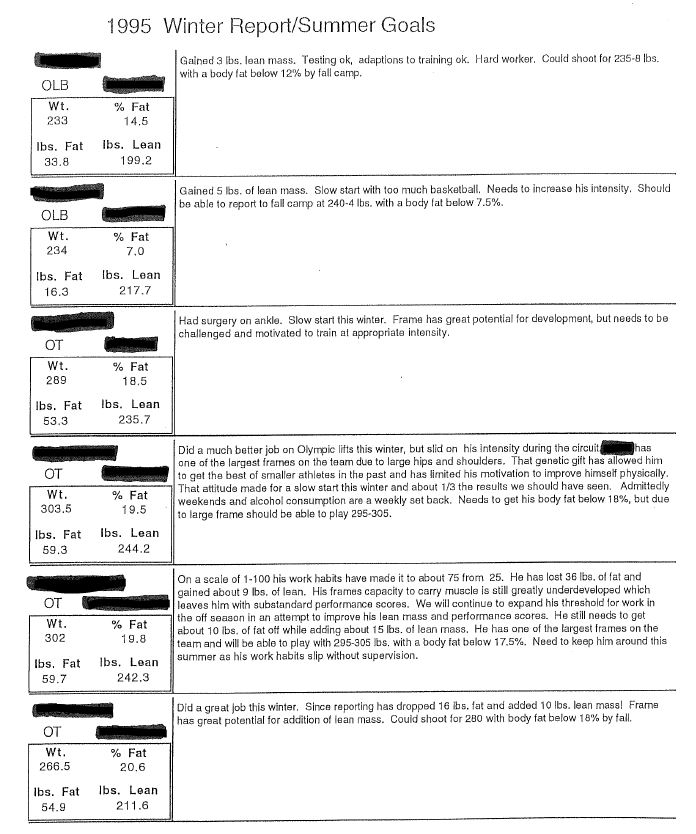 Sample #1 '95 Winter Conditioning Analyses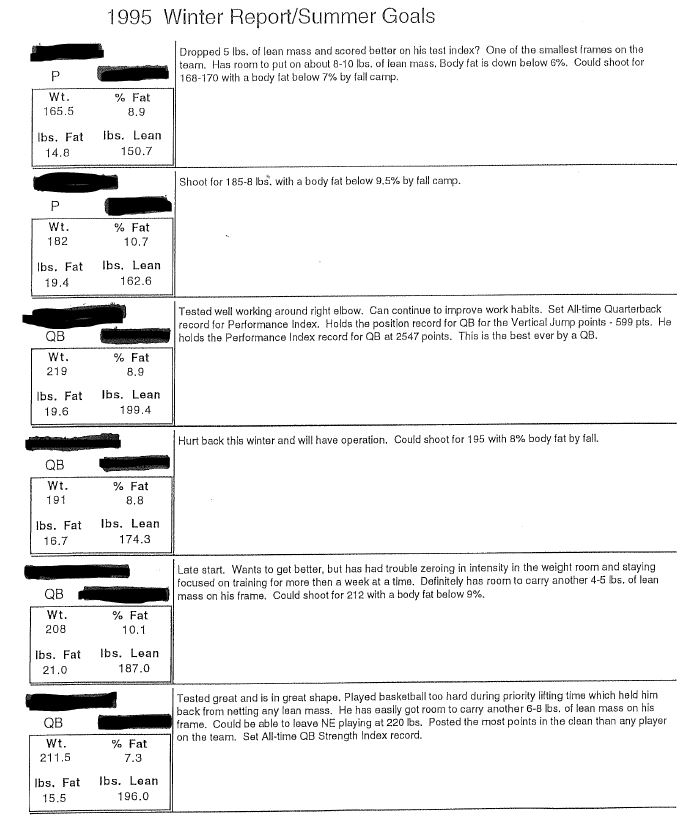 Sample #2 '95 Winter Conditioning Analyses
Unity Council Point System

TO Allan Roth Letter

Copyright @ 2013 Thermopylae Press. All Rights Reserved.
Photo Credits : Unknown Original Sources/Updates Welcomed