Nebraska Theme License Plates - SKERS1 Kansas and BEATKSU Nebraska

Dave,

Here are my two plates that I have had in the past and now.

Skers1 is what I had in Kansas and I felt like the guy from the ESPNU commercial with my list. I was lucky to have a gal from Nebraska helping me at the DMV and she actually suggested Skers 1 because everything on my list was taken. That is also why I chose the nickname Skers1 on the old Pedia and now HuskerMax.

Beat KSU is what I have now. I ordered them before it was announced that we would be going to the Big 10. They will be relevant for only one more year. My wife who graduated from K-State did not like these plates one bit!!!

Go Big Red!!
Doug Jolkowski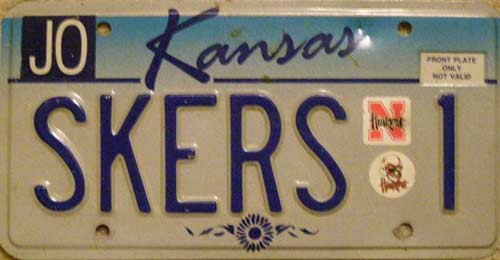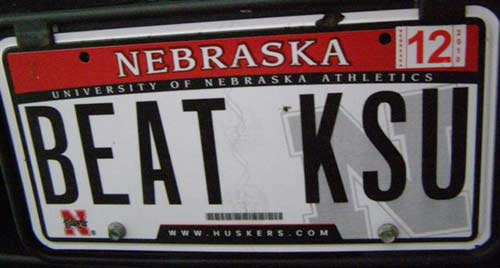 Send your plate image and story to plates@huskermax.com. Return to Return to license plate index.