Nebraska Theme License Plates - HUSKERZ


Dear Max,
First, let me thank you for your work on Huskerpedia/Huskermax. I am originally from Columbus and my wife from Omaha. We met in school in Lincoln and I joined the Air Force in 2001. Since leaving Lincoln my wife and I have lived in Delaware, San Antonio, Chicago and now Kansas City. While we are no longer in the Air Force and are slowly getting closer to home we still need Huskermax for our Husker news. You have kept us up to date through the high times and low times, no matter where we lived. We got this plate to help keep a piece of Nebraska with us on the East Coast and to show our Husker pride!
GBR!
-John Vyhlidal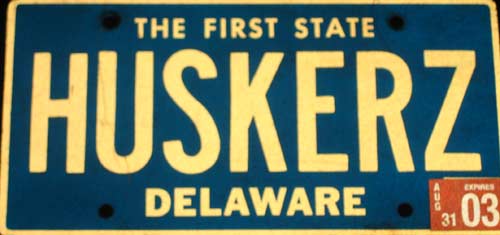 Send your plate image and story to [email protected]. Return to Return to license plate index.