Nebraska Theme License Plates - HSKRS - Massachusetts

Here are 2 pics of my Massachusetts plate "HSKERS"
Having moved to MA right after graduation from UNL in 1992, I wanted to show my Husker Pride. Window stickers did the trick for awhile, but finally looked into the plates in 2000. I went through the whole ESPN/DMV scene....MA plates can only have 6 characters. HUSKER was the perfect first choice, but already taken. NU 92 was second choice, and while it was available I live to close to Northeastern University....also known as NU in this part of the country....after several other choices, HSKERS was the choice. The funny part is...I have never seen another HUSKER plate in this part of the country. About 3 or 4 times a year, I will hear someone yell "Go Big Red" as I drive by. My next car might have to be red....
Thanks for keeping the rest of the nation up to date on the Huskers.
Jim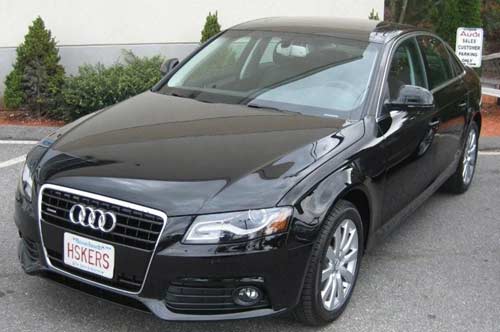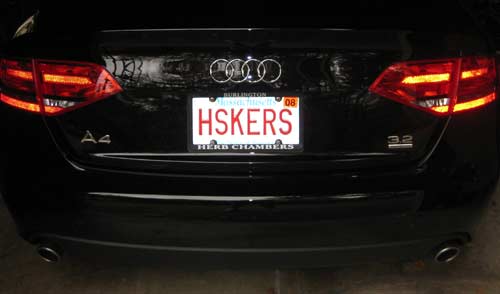 Send your plate image and story to [email protected]. Return to Return to license plate index.