Nebraska Theme License Plates - HSKELVI - Colorado

When you are the only Husker Elvis living in Colorado it's not hard getting presonalize plates but finding out how to convey your message in 7 letters is challenging. I asked others that did not know who I was to decifer my plates and they had a hard time....So I placed a square black piece of tape between the K and the E to help people read. I was stopped for speeding last fall and I thought the trooper was going to say something about the square piece of tape but he didn't. :-)

Thank yew, thank yew vera much!

Lesley Presley (aka Larry Brew)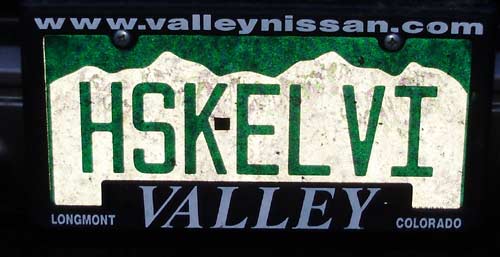 Send your plate image and story to [email protected]. Return to Return to license plate index.