Nebraska Theme License Plates - GOBIGRED


Became a Husker fan when the ball hit the ground after the failed 2pt conversion. All my HS buddies were 'Canes fans and I loved the guts of Coach Osborne. Nowadays, we deal with Trojan and Longhorn fans and the odd Sooner fan here in NY. But we go to at least one road game a year to root for Big Red as well as seeing Joba @ every possible signing here in NY.
Thanks,
Mike K.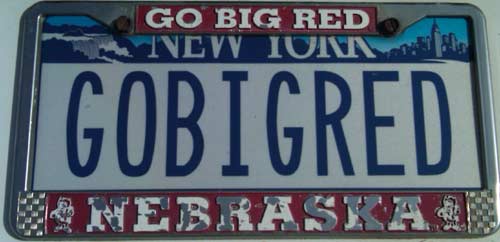 Send your plate image and story to plates@huskermax.com. Return to license plate index.