Nebraska Theme License Plates - 7HUSKER - Utah

I previously submitted my HUSKER7 license plate. Here is the plate on my wife's car...7HUSKER. The reason for the 7 is the fact that 1 through 6 were already taken...and Mickey Mantle, No. 7 for the Yankees, was my baseball hero when I was growing up. I was born and raised in Nebraska. I have been a Husker fan for over 50 years. I moved to Utah in 2007 and I still follow the Huskers. GO BIG RED!

Dan
Spanish Fork, Utah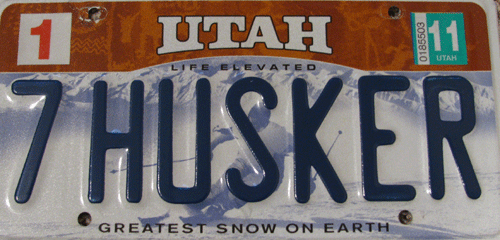 Send your plate image and story to [email protected]. Return to Return to license plate index.