Nebraska Theme License Plates - 4HUSKERZ North Carolina

We moved to North Carolina in 1998 and wanted to show our Big Red roots. My mom gave us a limestone rock with "Huskers" for our yard and we had the license plate with "4HUSKERZ". One of our new neighbors thought our family name was Huskers. I now live in Georgia and have the plate on my golf car and the rock in the front yard. We started with HUSKRS and changed to this plate, HUSKERZ, when Georgia added the 7th letter.
Mark Lamb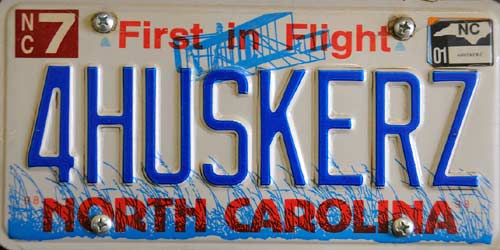 Send your plate image and story to [email protected]. Return to Return to license plate index.