1970 Nebraska football team reunion dinner
October 2010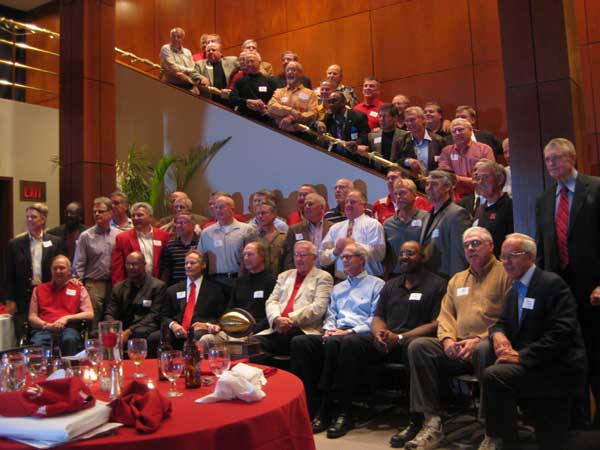 Fifty-five former players gathered at the Wick Alumni center on Oct. 15, 2010, to celebrate the 40th anniversary of the 1970 national championship team.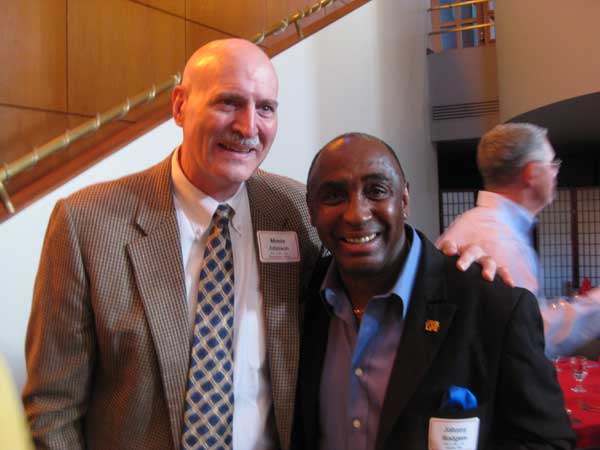 Monte Johnson and Johnny Rodgers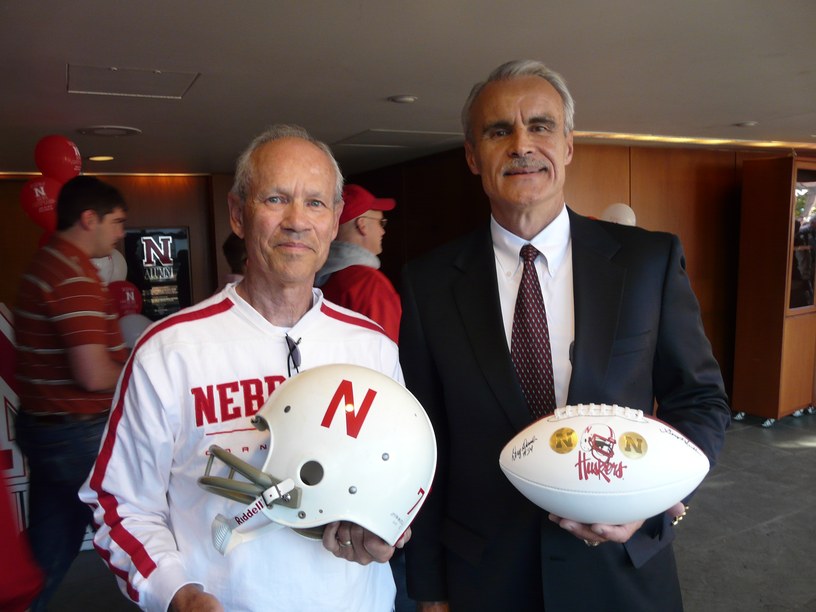 Doug Dumer (right).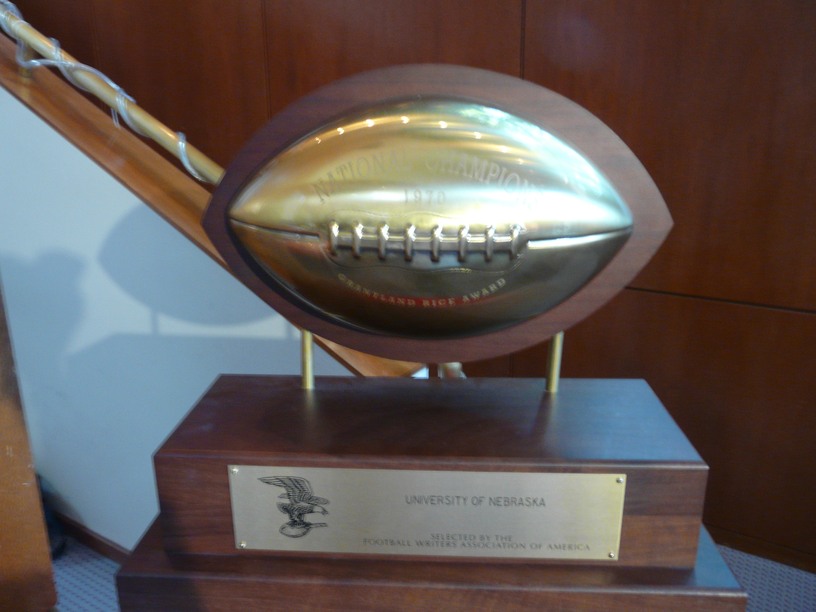 The Grantland Rice Trophy.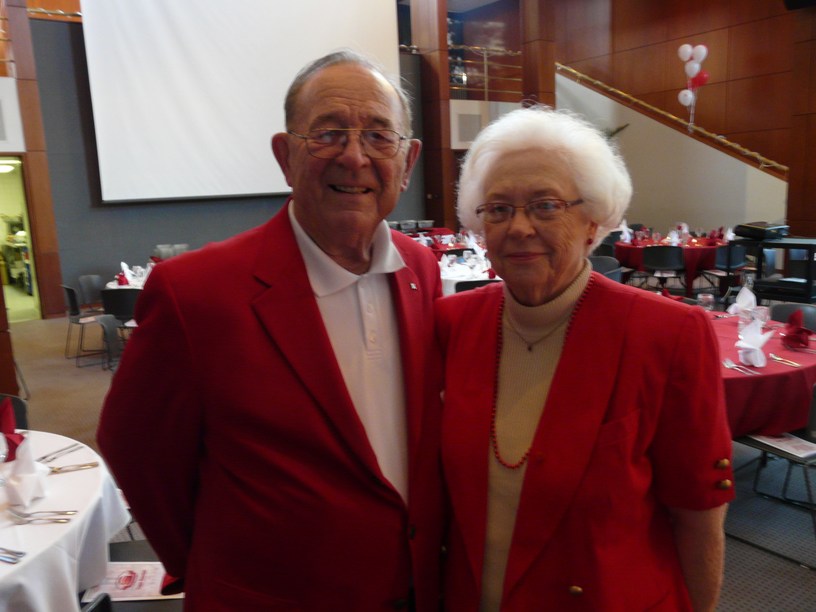 Trainer George Sullivan and wife Genie.
Autograph duties are carried out.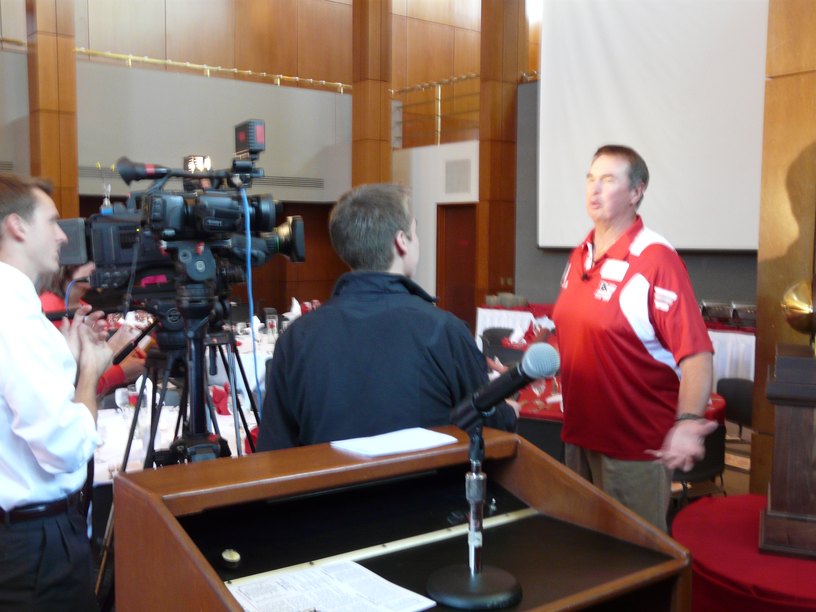 Larry Jacobson does a TV interview.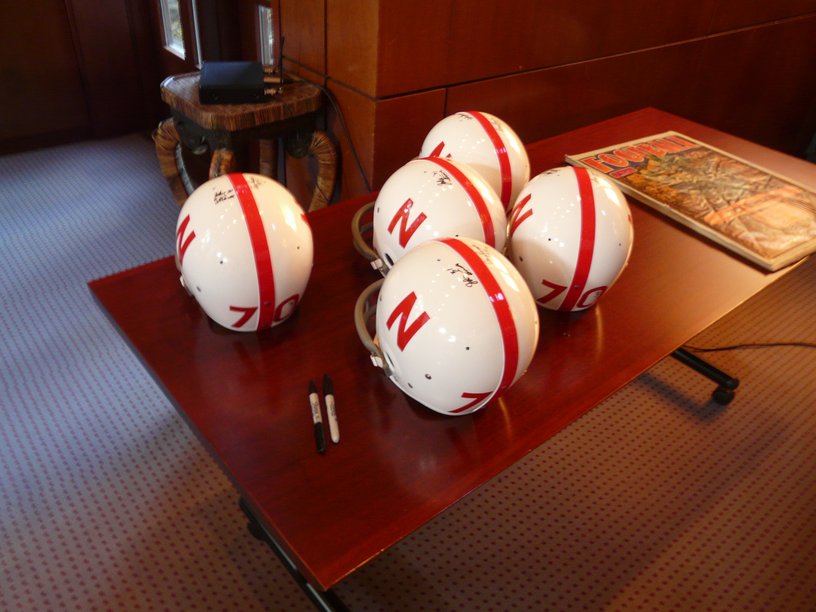 Helmets and poster.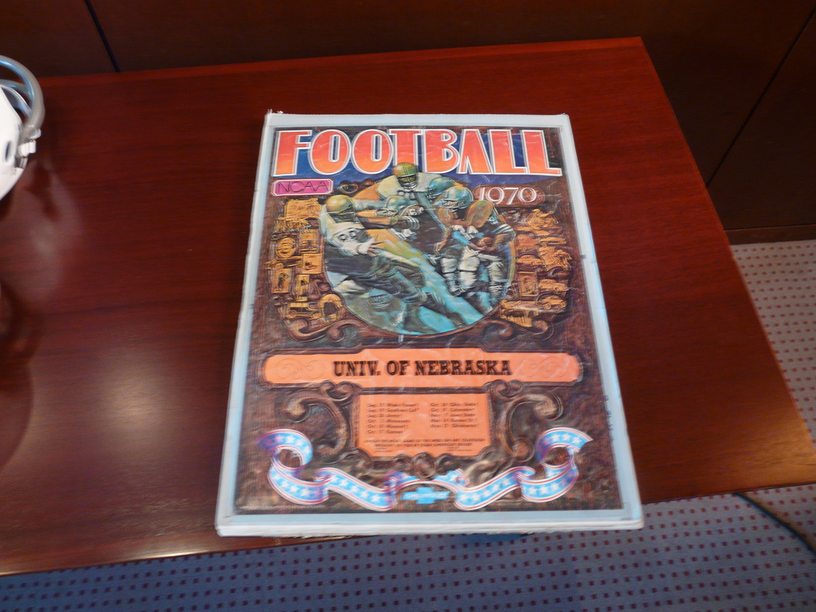 The poster.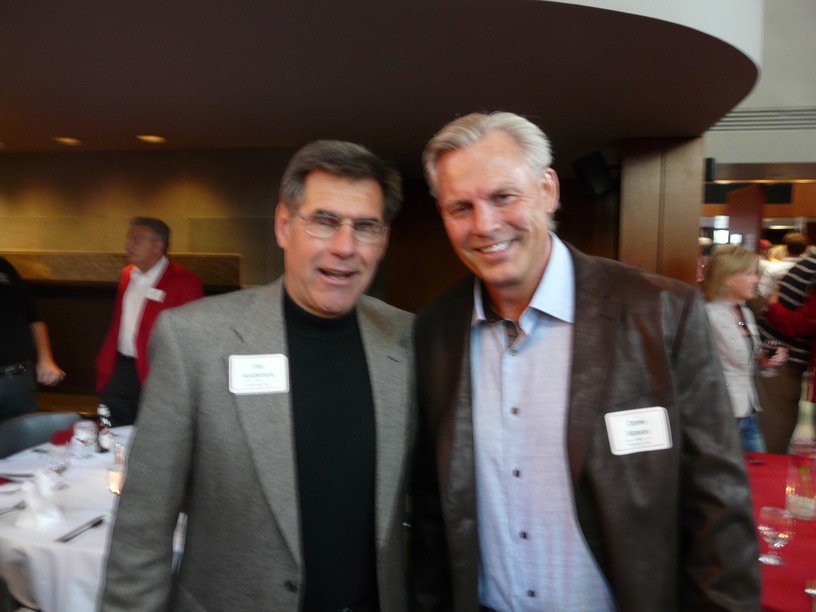 Jim Anderson and Dave Mason.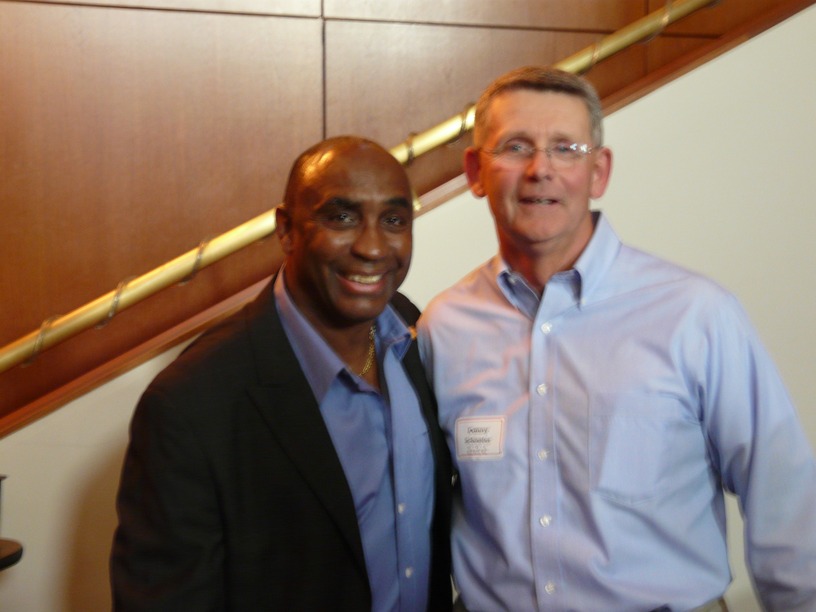 Johnny Rodgers and Dan Schneiss.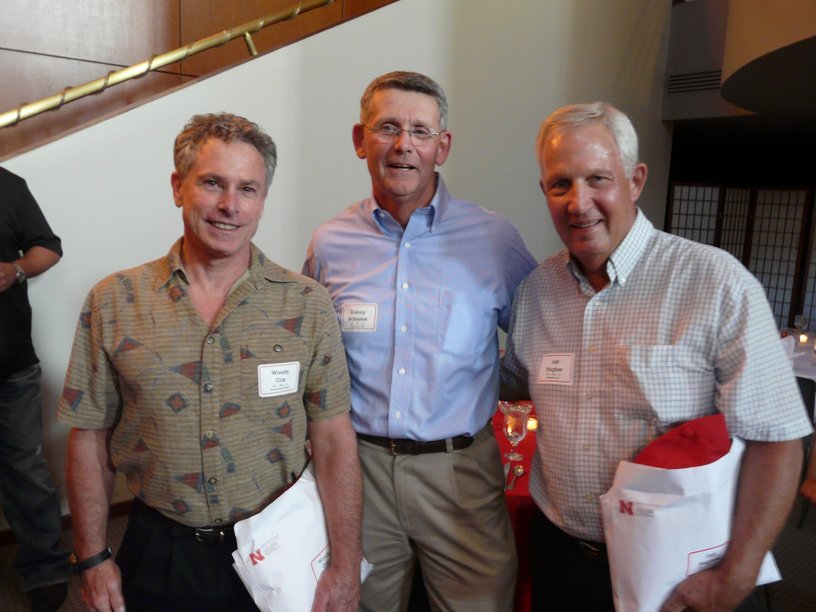 Woody Cox, Dan Schneiss and Jeff Hughes.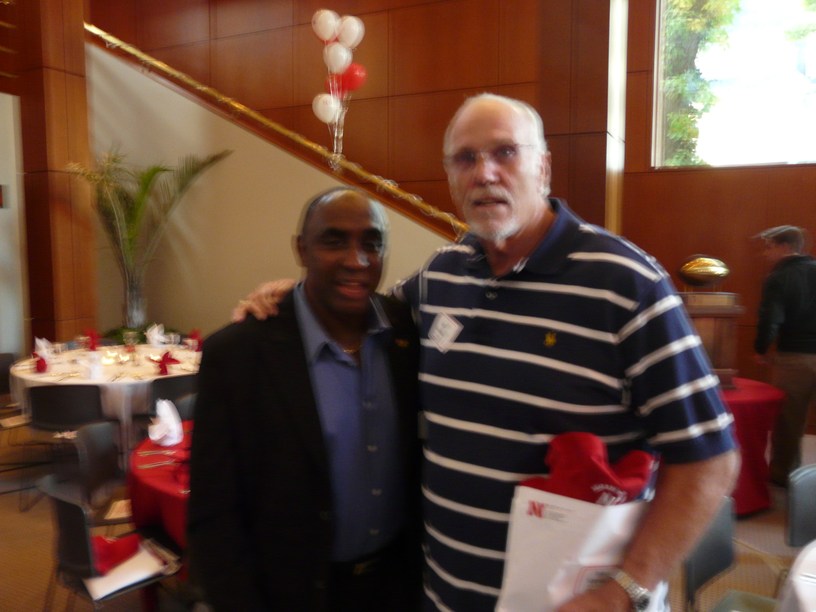 Johnny Rodgers and Bob Newton.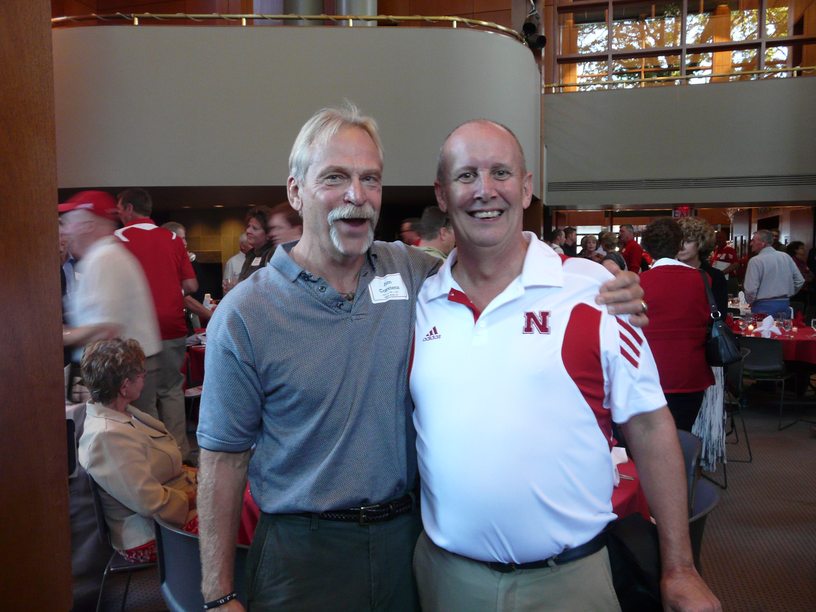 Jim Carstens and HuskerMax's David Max.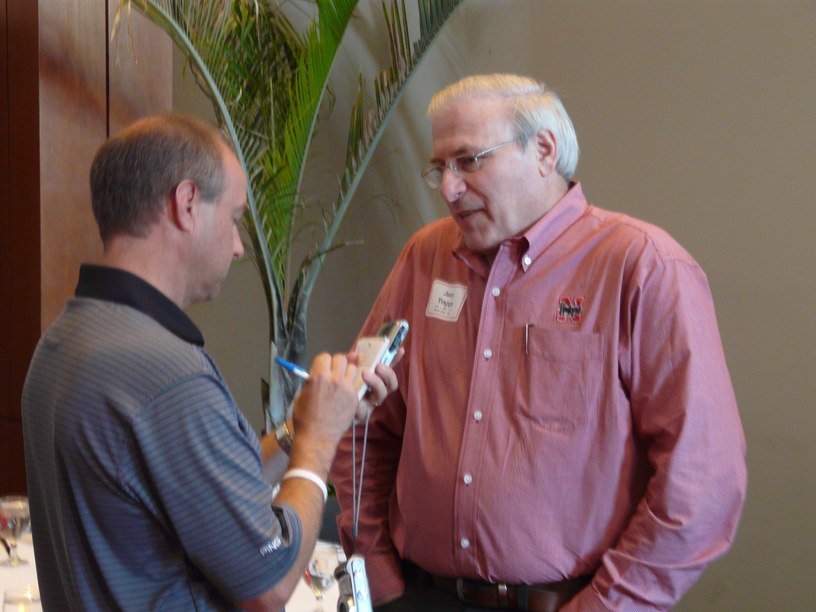 Jerry Tagge is being interviewed.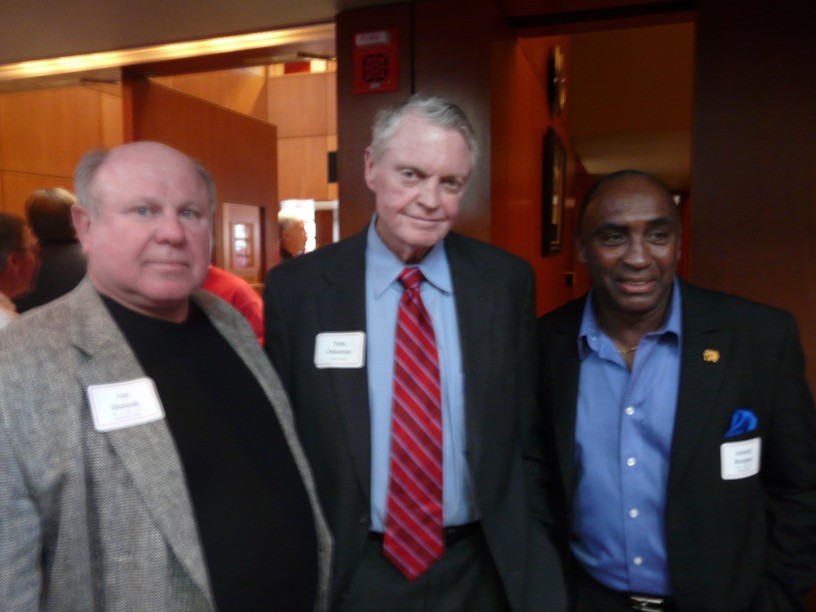 Joe Blahak, Tom Osborne and Johnny Rodgers.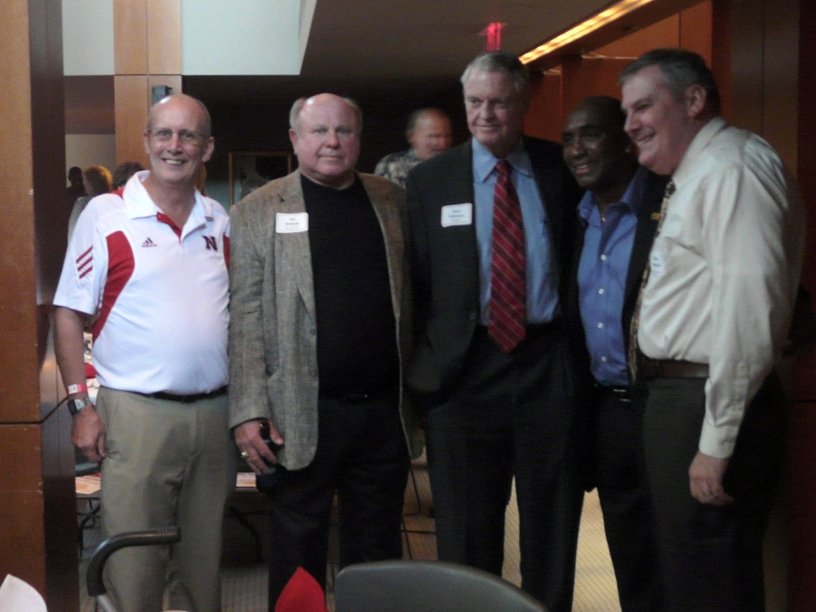 David Max, Joe Blahak, Tom Osborne, Johnny Rodgers and sportswriter Mike Babcock.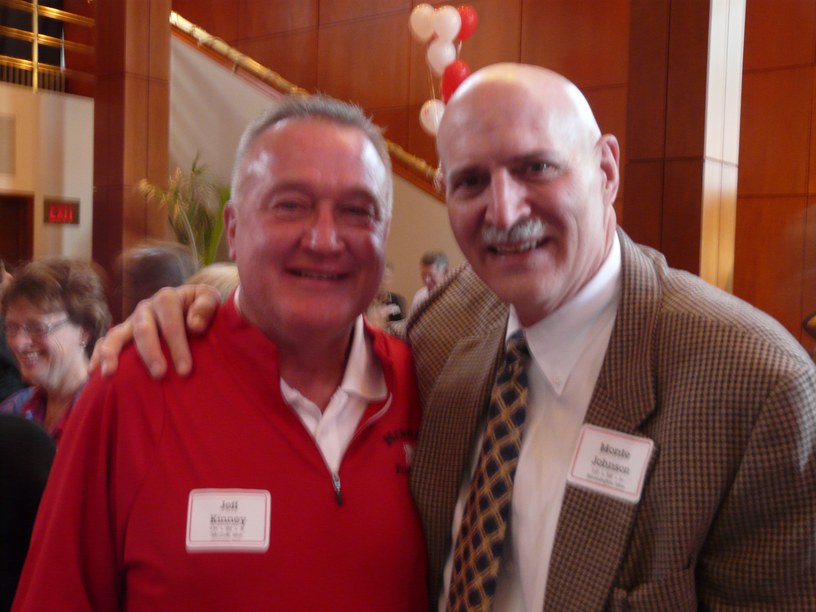 Jeff Kinney and Monte Johnson.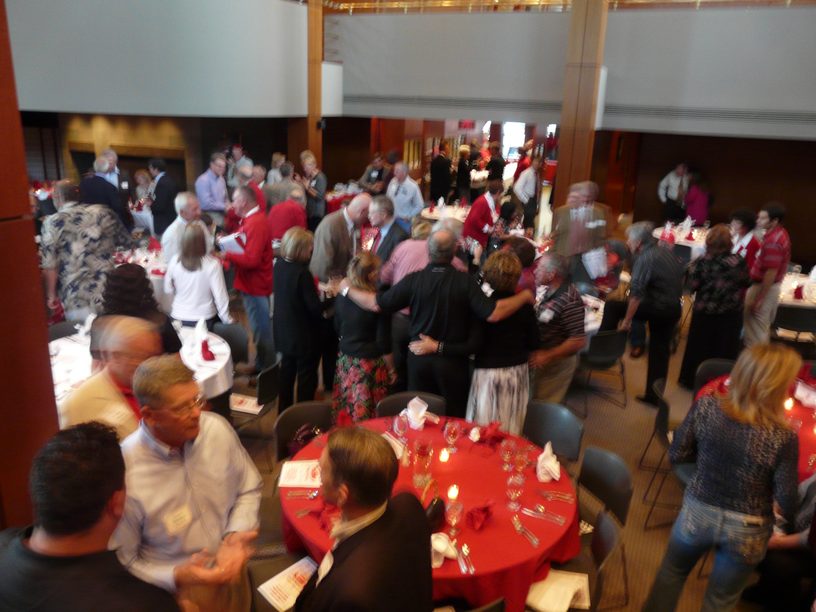 Mingling at the dinner.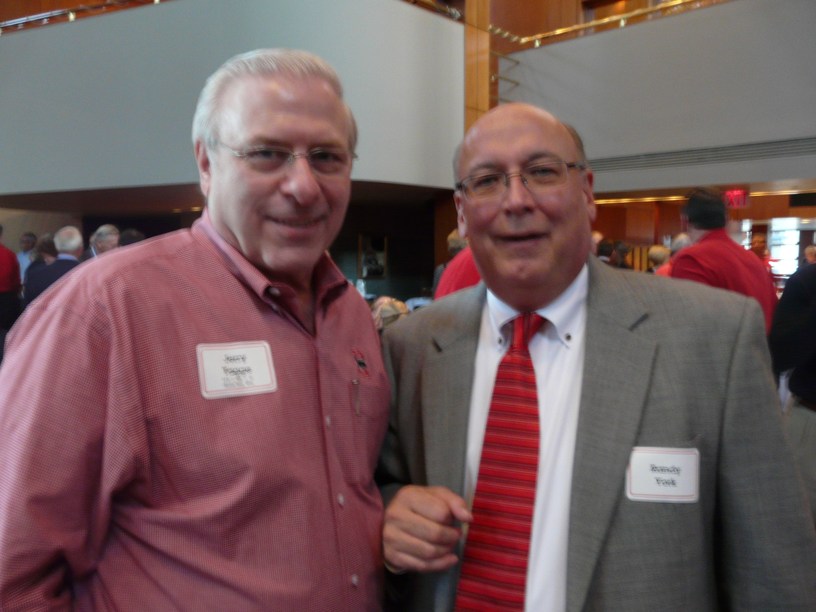 Jerry Tagge and Huskers.com writer Randy York.
---