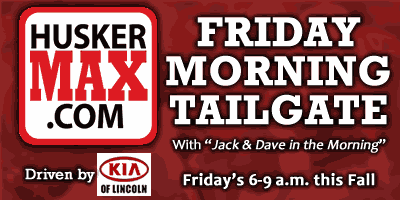 Purdue game | Oct. 11, 2013
• Hour 1
: The guys start the show with talk about the quarterback situation with Tommy Armstrong set to start his third game. The guys also talk about the week that was at practice and a look at what Purdue brings to the table.
• Hour 2
: The Cornhusker Coaches Comment featuring Jeff Jamrog, more breakdown of Purdue, and Scripps McGee.
• Hour 3
: The guys give their picks for the week, what to take out of the game against Purdue, and a look ahead to the November portion of Nebraska's schedule in Big Ten play.