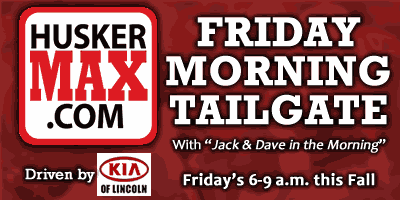 South Dakota State game | Sept. 20, 2013
•
Hour 1
: The guys start off the show with a recap of the crazy week it was in Husker Nation and look ahead to South Dakota State. With news that Tommy Armstrong is the likely starter at quarterback, how does that change Nebraska's plans for the Jackrabbits?
•
Hour 2
: The Cornhusker Coaches Comment with Terry Joseph, more shenanigans from Scripps McGee, and a further look at the week that was for Nebraska with gameday just about here.
•
Hour 3
: The guys rib South Dakota a bit in the Opposition Disposition, notes from Friday's Big Red Breakfast, and the picks of the week.