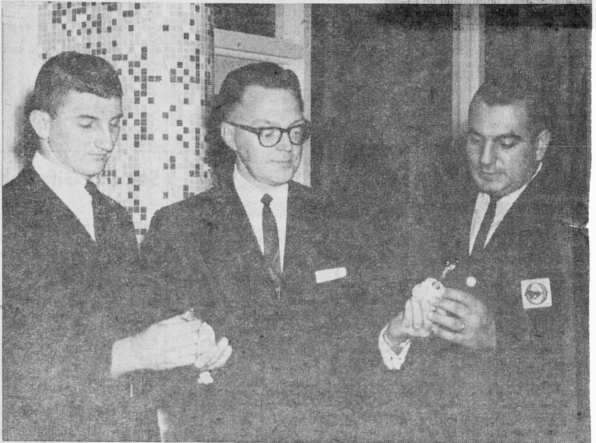 How Bob Churchich helped turn me into a wreck on autumn Saturdays
It was late November in 1964. I was in the fifth grade in Omaha, and Oklahoma had just ruined Nebraska's hopes for a perfect season. Sooners 17, Huskers 7: A big deal to any Cornhusker fan, but not to me.
Nebraska football wasn't on my radar. Not yet.
A crestfallen neighbor kid mentioned the defeat shortly after the game. Not wanting to appear out of the loop, I agreed that yes, it sure was too bad that Nebraska had lost. Truth be told, I had no idea Nebraska had even played. I knew there was a Nebraska team, but that was about all.
This situation wouldn't last much longer. Two or three weeks later, a bunch of us attended a YMCA program in north Omaha to receive certificates and trophies for our exploits in baseball and basketball. One of the guests of honor was Bob Churchich, Nebraska's sophomore quarterback, who was an alumnus of our YMCA branch.
He sat at the front of the room with a few other grown-ups. He got up and gave a short talk. I stood in line and got his autograph. And something clicked, because a few weeks later, on New Year's Day, there I was, riveted to the TV at my grandparents' house as Nebraska played Arkansas in the Cotton Bowl.
Churchich & Co. had the upper hand most of the afternoon. But then Arkansas came from behind late in the game to win, and a big ol' lump formed in my throat, the kind a kid gets when he's trying his hardest to keep from crying. It was just six weeks after Nebraska-Oklahoma, and suddenly I was caring about a football game way more than any rational human should.
The next season, 1965, I listened to every Husker game on the radio and filled a scrapbook with Omaha World-Herald clippings. Saturdays couldn't come soon enough, and I'd always be a nervous wreck by kickoff.
It's been pretty much that way ever since. In 1995, the scrapbooking resurfaced, one might say, in the form of a website that would become HuskerMax.
So the obsession continues, and it was Bob Churchich who kindled it. I should thank him, even though there are times I think otherwise, as this is a ride that's had its bumps and frustrations. But I must have known that from the get-go: Thanks to the timing of that visit by Bob with a roomful of grade-schoolers, the first Nebraska game I paid any attention to was a gut-wrenching defeat.
Games like that, I would quickly learn, are what make the triumphs all the more satisfying.
—Joe Hudson
June 15, 2014
June 29 postscript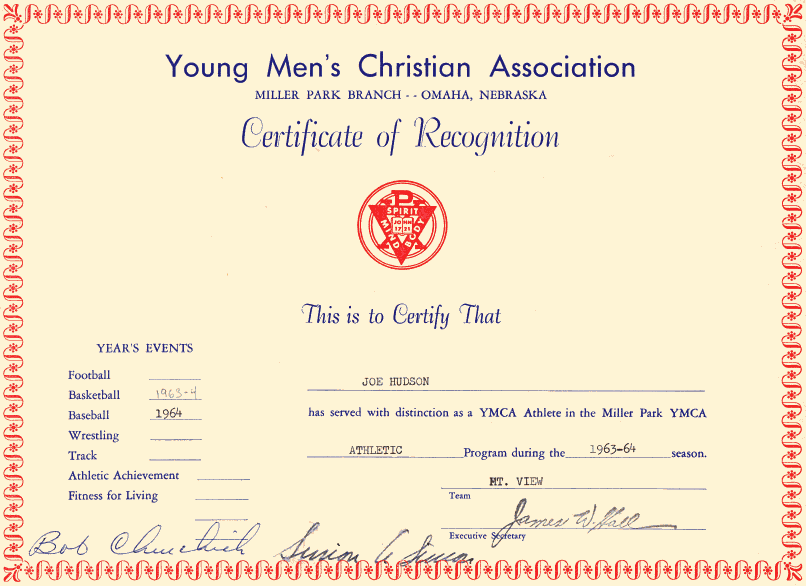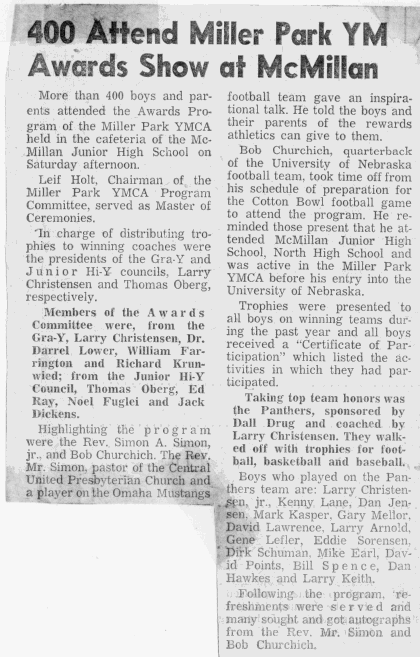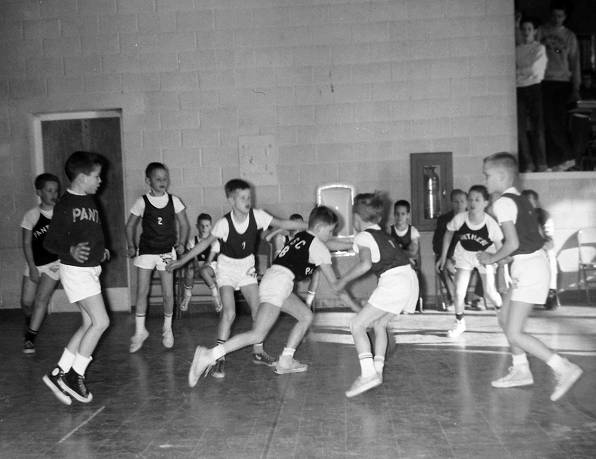 Mount View takes on the powerful Panthers at the Miller Park Y.