Pitt on offense vs. Nebraska
Pittsburgh 0
Nebraska 0
Nov. 17,
1928
A day after Coach E.E. Bearg had the Huskers scrimmage for three hours in place of the customary light workout, Pittsburgh pulled an upset by holding Nebraska to a 0-0 tie on a muddy field in Lincoln.
It was a costly result for the Huskers. Nebraska had "seemed headed for a clear claim at the national title," according to the Associated Press account of the game. There was talk in the locker room afterward that the Huskers had been looking ahead to the following week's game at Army.
The Cornhuskers failed to gain a first down all game long and missed a golden opportunity in the first half when a Pittsburgh punt into the wind went for minus-five yards. A Husker fell on the ball at the Pitt 20-yard line instead of letting it roll dead. The ball squirted free and Pittsburgh recovered.
That was one of 36 punts in the game.
Neither team completed a pass; Pittsburgh threw seven times and Nebraska none. Another zero in this game was the number of substitution made by Pittsburgh coach Jock Sutherland. All 11 of Pitt's starters played the entire 60 minutes.
Omaha World-Herald
Pittsburgh Press: 1, 2
United Press
Game statistics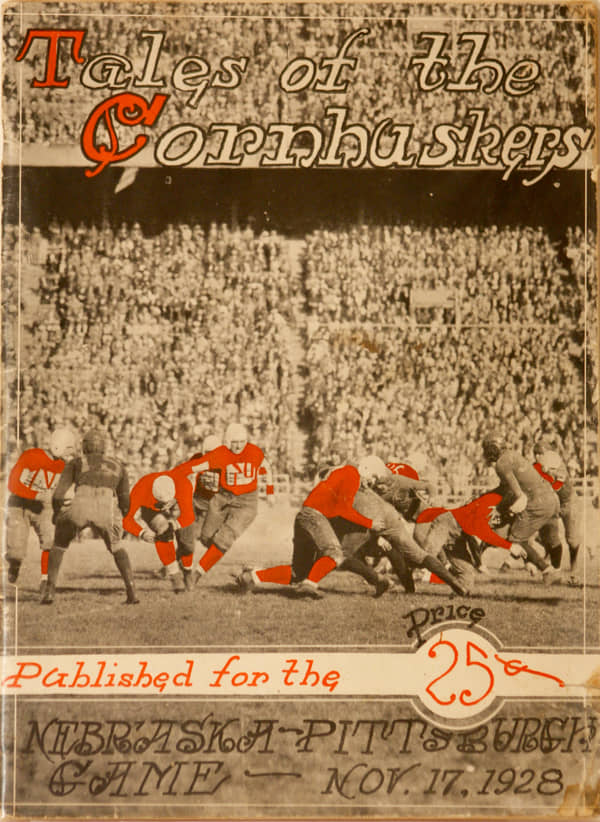 ---