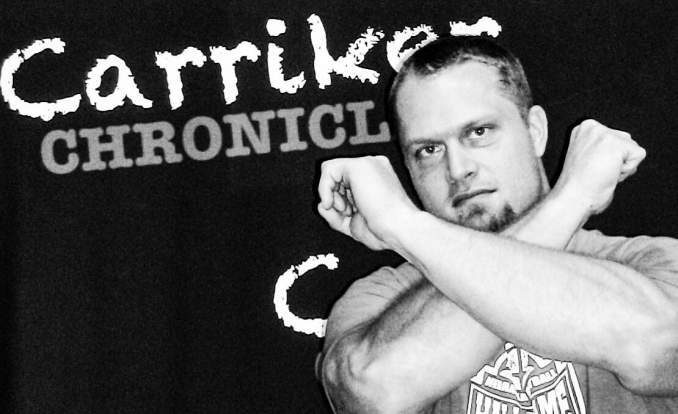 RETURN TO VIDEO 

Jan. 13, 2017
 
Diaco hire
Welcome, Husker Nation, to yet another gut reaction edition of the Carriker Chronicles! I honestly thought I'd do a gut reaction after National Signing day, after the Spring Game, and that would be it! It's the off season, right?! There is a lot going on with Husker Football right now, so here is yet another gut reaction, and as you can (see) I'm up in the mountains with a ski mountain behind me and it's pretty darn cold out here!
Big news going on, Bob Diaco (not sure on the pronunciation, I've only seen it not heard it out loud) has been hired as the Blackshirts Defensive Coordinator. He was the UConn head coach for the past few years and before that he was the Defensive Coordinator at Notre Dame. He won the Frank Broyles award for the top assistant coach in 2012 for the way his defense performed at Notre Dame. He has a sterling reputation as one of the top defensive minds available. His defense with the Fighting Irish was top 10 in 12 different statistical categories. He had a lot of talent on that defense, which could be used against him; maybe he's not that great of a coach (as the critics will undoubtedly say). I would say someone has to recruit and then coach that talent up.
He was there during that whole Manti Te'o thing, so I hope unlike Manti Te'o's girlfriend, who was made up, I hope his coaching skills are not made up and are very real. Clearly, Mike Riley thinks this is a step up from Mark Banker and he thinks this is an improvement. Clearly, he had this in mind when he let Banker go a couple of nights ago. When Bob Diaco was the head coach at UConn, he did not have a lot of success like he did as the DC at Notre Dame. Is that a concern for me? No it's not. He's not coming here to be our head coach, he's coming here to be our Defensive Coordinator, which he's been good at in the past.
I'm mildly excited and cautiously optimistic about him coming here. The reason I'm cautious and mildly excited, is because if I'm Mike Riley, the axe may come down in a year or two and whether or not I'm going to be here may depend on a quick turnaround on the defensive side of the ball. Changing schemes to a 3-4 guy; is that really going to be the best? It could take a year or two to reap the rewards of changing your entire defensive scheme. The 3-4 and the 4-3 are completely different. I played four years of each in the NFL so I know the differences. So I question whether this is the right move, not only for the Huskers, but for Mike Riley. I love the scheme for the Huskers, but I question it because I'm not sure if we have the right personnel for it. Are we targeting 3-4 recruits? Banker was our defensive coordinator two nights ago. I have to imagine we haven't been targeting any massive nose guards to rush up the field in his scheme. So now, we have to change our recruiting around just at the last minute.
I'm going to get into the details and the differences of the 3-4 and the 4-3 on Monday morning. It won't be a lengthy video, just on the differences and whether or not it can be successful for the Blackshirts going forward. I'm going to hit the slopes tomorrow, and the bed tonight. So until Monday, Go Big Red, and always remember… to THROW THE BONES!!!
Views:
2017 views: