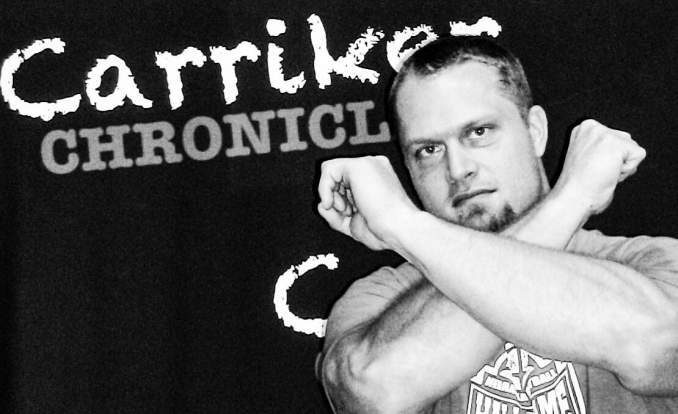 RETURN TO VIDEO 

Carriker Chronicles transcript
Oct. 13, 2016 – Indiana week – Prediction Thursday
 
Welcome, Husker Nation, to Prediction Thursday.
Here are my three keys to a Husker victory this Saturday.
Number one: the little things.
Turnovers, penalties, special teams. The three most important facets of a football game that don't directly have to do with offense and defense. The fact of the matter is, we are more talented than Indiana coming into this football game and every year we play teams that beat us in the recruiting war every year like Michigan State and Ohio State and they are more "talented" than we are and I have respect for what Indiana's done this year. I have respect for them playing Ohio State tough until the third or fourth quarter when the Buckeyes pulled away. I have respect for them beating Michigan State a couple of weeks ago. Now keep in mind Michigan State is 2-3 and a two of those three losses have been by three scores or more. Now I'm not saying it's going to be an easy football game by any stretch of the imagination, but if we take care of the football, play disciplined, and give ourselves good field position, we should win this close football game.
Number two: the "next man up" mentality.
Jordan Westerkamp and Cethan Carter are going to be out. Divine Ozigbo didn't practice last week during the bye week and he's been in a walking boot. We have other receivers and offensive lineman who are banged up who may or may not play. There are going to be players who are going to be asked to play more and do things this game they haven't had to do all year. We need that "next man up" mentality this week.
Number three: the quarterback advantage.
We need to maintain that. This might be a little confusing, so let me read you some stats that'll confuse you even a little bit more. Tommy Armstrong has the highest QBR in the Big Ten in the fourth quarter this year with a rating of 95. He also leads the conference in passing efficiency of 212.7 in the final quarter. Meanwhile, Indiana quarterback Richard Lagow (I hope I'm saying his name right) has the worst QBR in the Big Ten against the blitz with a rating of 15.5 and he's facing a Blackshirts defense that gives up an average of 17 points a game.
So why, under God's hot sun, would this be a concern? Well, in my opinion, this Indiana quarterback, he has no fear; he has a lot of poise and confidence. He has a gunslinger mentality. He has no problem throwing an interception and then turning right around the next drive and throwing a deep touchdown pass. Gunslinger mentality can equal big plays. And he is facing a Blackshirts defense that is also 11th in the Big Ten in average yards per play given up.
Now gunslinger mentality is great for Indiana. It worked well for Brett Favre in the NFL. You never knew what was going to happen. Now I'm not saying he is Brett Favre, but gunslinger mentality for Nebraska is not so good. My concern is in the past Tommy has kind of had that mentality. He hasn't this year, yet where so many guys could be out I just hope he doesn't try to take too much on his own shoulders and do too much himself.
Hey, Tommy, just do what you been doing – you've been doing great all year. Just keep that up and we'll be fine.
My prediction for this game is a close-fought Huskers victory. Huskers 27, Hoosiers 20.
I have one question thought for Hoosier Nation. Hey Indiana, Hoosier daddy?
Go Big Red and always remember to Throw the Bones!
Views:
2017 views: