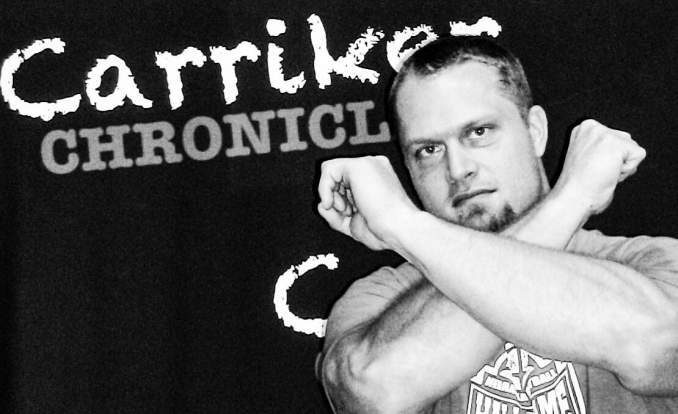 RETURN TO VIDEO 

Carriker Chronicles transcript
Oct. 6, 2016 – Bye week, pre-Indiana – Prediction Thursday
 
Welcome, Husker Nation, to Prediction Thursday!
Now, you might be asking yourself what are we going to talk about today? There's no Husker game to predict this weekend. There's always something to predict on Prediction Thursday. This week during the bye week we're going to have a little bit of fun. I'm going to give you my prediction for what I think Nebraska will be rated heading into their bowl game, which bowl game they'll be going to, and who they'll be facing in that bowl game.
Now I think Nebraska is going to end up 11-2 and I think they are going to end up right around that number 10 rank. I think they can be a Top Ten Team. So, I'm going to say they are number 10 at the end of the regular season. Now, I have Ohio State representing the Big Ten conference in the playoff, so the next highest rated team from the Big Ten goes to the Rose Bowl. I have that as Michigan, because I think they'll only have one loss. So, that leaves the Orange Bowl, and the Buffalo Wild Wings Bowl and the Outback Bowl as possibilities for Nebraska.
Now I think that Orange Bowl bid is going to come down to Nebraska and Wisconsin. Wisconsin is really good but they have a really tough schedule. So because of that I think they are gonna end up with three losses. Now Nebraska still has to play Indiana, who beat Michigan State; Wisconsin; Ohio State; Iowa at Iowa; and a possible Big Ten championship game. So I think they're going to lose two of those games but win the rest. I'm not going to tell you which two games they're going to lose. You need a reason to tune in each and every Prediction Thursday to see what I think is going to happen every Saturday!
Now, if you want a hint as to one of those two losses, check out my video from yesterday where I break down and give you my prediction for the College Football Playoff. But I think because of that, and our rich history with the Orange Bowl, the Orange Bowl is going to invite Nebraska down to play.
Now I think we're going to end up playing — the way it's set up, the Orange Bowl gets the next-best ACC team; and since Clemson is going to be in the College Football Playoff (seriously, check out that video), I think that next-best ACC team will be Louisville, who will be number 5 — I think — with just one loss and the probable Heisman trophy winner, and they will have just missed out on the College Football Playoff.
So the Orange Bowl matchup will be number 10 Nebraska vs. number 5 Louisville per my predication.
Now, as far as predicting the winner of that game, it's truly hard to predict the winner to a game that may never happen; and if it does it's three months from now. So I need more info before I make that prediction.
If we do go to a different bowl game, that Citrus Bowl and that Outback Bowl are legit possibilities; and a team like Florida — I know, another Florida team in another Florida bowl game, right? — but a team like Florida is a very probable opponent. Now I've watched Florida a lot this year and they're quite good but they're just not the Florida teams of old. So if Nebraska were to play Florida on Saturday, I'd feel comfortable saying Nebraska is going to win that game. So if they play Florida in the bowl game, I would predict Nebraska would beat Florida.
Now I want to hear your thoughts on my prediction and what your predictions are as well, so hit me up.
Now just a heads up, there will be no Armchair Quarterback Sunday because there is no Husker game on Saturday. There will be a Blackshirt Monday, something very special. I'll be releasing my personal Mt. Rushmore of defensive linemen who have ever played at the University of Nebraska.
So check out that very special Blackshirt Monday. Until then, Go Big Red and always remember to Throw the Bones!
Views:
2017 views: