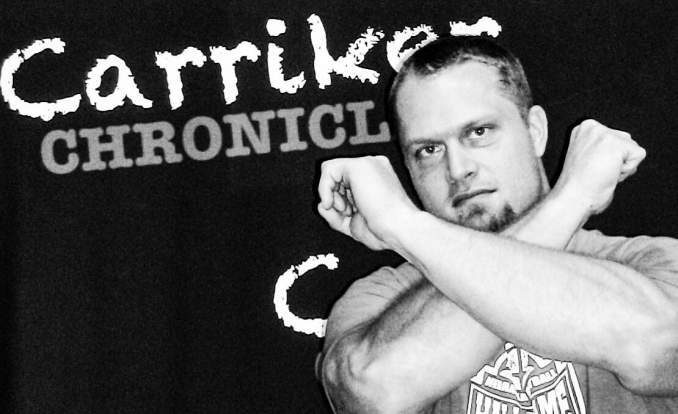 RETURN TO VIDEO 

Carriker Chronicles transcript
Oct. 5, 2016 – Bye week, pre-Indiana – Wildcard Wednesday
 
Welcome, Husker Nation, to Wildcard Wednesday.
I thought I'd have a little fun today and give my early season prediction for the College Football Playoff teams and who I think will win the National Championship.
So let's get right to it. The number 1 team in the nation heading into the playoff, I have Clemson. They have the easiest remaining schedule; really the only tough game is at Florida State. I'm not even sure how tough that is. The ACC title game they could face Miami, but I'm not even sure if Miami will get there.
Number 2, I have Washington, who is currently ranked 5th and just stomped Stanford 44-6. They have a couple of tough road tests left, but their biggest concern should be the Pac-12 Championship game where they could have a rematch vs. Utah and it's always tough to beat the same team twice.
Now number 3, I have Ohio State because I think they're going to lose a game. Keep in mind, they have the least amount of returning starters of the entire Division 1 – 128 teams in Division 1, with only 6 returning starters. Their last 8 games will be against 8 consecutive teams that will be in a bowl game this year. I think they are going to end up losing a game they otherwise wouldn't. I do think they'll beat Michigan to get to the Big Ten title game. I have them playing Nebraska (hey-o!). I do think they're going to beat Nebraska, but I reserve the right to change that prediction.
At number 4 I have NOT Alabama. Why? Because they have a freshman quarterback who's been struggling and they play a murderer's row schedule. They play at Arkansas #16; at #9 Tennessee, #8 Texas A&M; at LSU; Auburn; a possible SEC Championship game. I don't care how good those other 21 players are, when your quarterback is inexperienced and struggling, I think they're not only going to lose one of those games, but two.
So who do I have in at number 4? I have the current #8 team in the nation, Texas A&M. They don't have the easiest remaining schedule, but they do get Alabama right after Alabama has played at #16 Arkansas and at #9 Tennessee and A&M will be coming off of a bye. Now I don't know if A&M is going to win that game; but I only think A&M is going to lose one game and Alabama is going to lose two. I have A&M in the SEC Championship game against Tennessee with the winner of that game going to the playoff. And Tennessee is good and highly rated, but I've not been that impressed so far and have A&M in at number 4.
The next three teams on the outside looking in are Louisville, Michigan and Houston. I was going to go with Houston, except they play Louisville later this year and I have Louisville winning that game.
Now we will be posting the current Top Ten teams in the country in the transcript version of the Chronicles, so be sure to check that out.
So in the two semifinal games, the Fiesta Bowl and the Peach Bowl, I have Clemson vs. A&M, and Washington vs. Ohio State with Clemson and Ohio State winning.
Now in that national championship game, I think the experience from last year's title game for Clemson vs. the inexperience with only 6 returning starters for Ohio State and all that talent that went to the NFL, is going to give Clemson the national championship.
Now what about Nebraska, you say?! Well, the fact of the matter is, tune in tomorrow because I'll have my prediction for what they'll be ranked, which bowl game they'll be in and who they'll be playing. Just a hint – I have them ranked in the Top Ten heading into their bowl game. So check that out tomorrow.
Go Big Red and always remember to throw the Bones!
Top Ten teams
1. Alabama
2. Ohio State
3. Clemson
4. Michigan
5. Washington
6. Houston
7. Louisville
8. Texas A&M
9. Tennessee
10. Miami

Views:
2017 views: