Big Red Cobcast: New Beginnings
Here we are. Week 1. The Scott Frost Era begins in 3 days. It's like we have a new toy.
It feels like I've been waiting 17 years for this and in a sense, I have. Im not sure why but in spite of all the oddly negative things coming out the last week, like the attrition after the release of the depth chart both not including and including Tristan Gebbia, I feel like everything is getting better. Not just better but astronomically better. Maybe I'm just drinking all of the kool aid (I am – by the gallon) and maybe I'm just a homer at heart (I am – in more ways than one) but Im excited for where the program is headed. I think that even with everything I've already mentioned that we will turn heads this year. It's going to be something special.
Speaking of new beginnings – and I know this only affects my fellow Husker brethren in Los Angeles but The Big Red Cobcast and Brett Maline have joined forces with Californians For Nebraska to start a new Husker Watch Site in Hollywood .  If you're in Southern California come watch the game with us! If you aren't but know some one who is then tell them about it. Here's the details: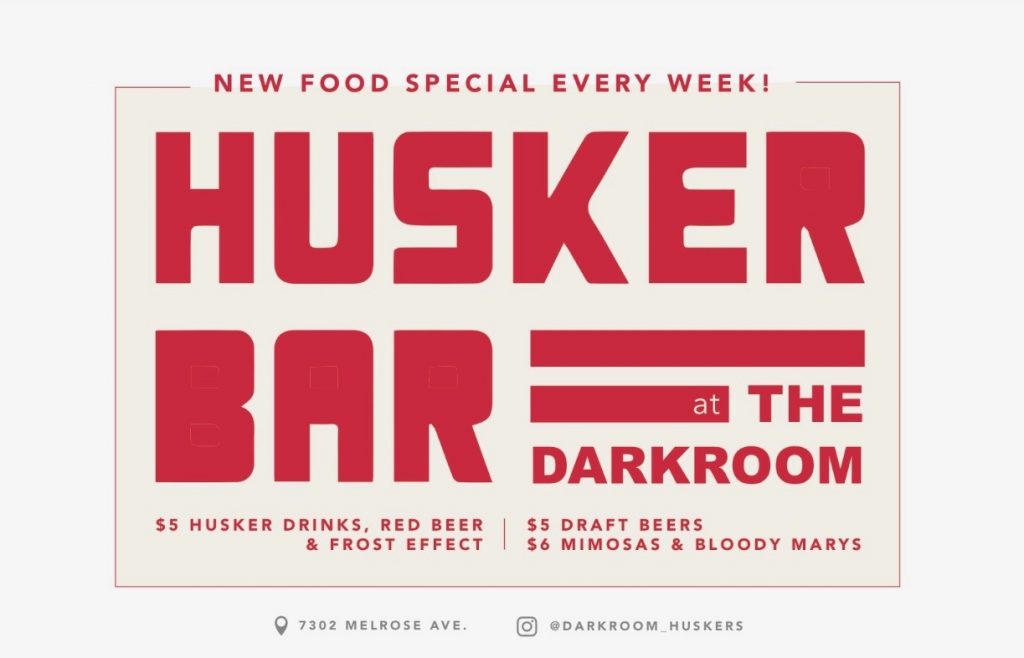 (also follow us on instagram to see all the fun you're missing: @DarkRoom_Huskers)
This week on the podcast (we recorded before Tristan Gebbia left) we talked about how we think the season plays out, we make our Akron predictions and we went over the depth chart. It was a fun episode and I hope you guys enjoy it. Thanks for listening!
Get More Cobcast
Leave us a voicemail at 998-747-2976
Subscribe and listen to past interviews HERE
Donate to our Patreon HERE
Rent/Buy "Through These Gates" HERE or HERE
Watch "Through These Gates: The Lost Tapes" HERE
Follow us on Twitter BELOW