Anatomy of an Era: Cory Schlesinger, Part 2
Excerpted from Chapter 48, No Place Like Nebraska: Anatomy of an Era, Vol. 1 by Paul Koch
Anatomy of an Era: Cory Schlesinger, Part 2
Q: What could you tell me about Coach Solich?
CS: Well, what I liked about him? For being a smaller in stature he was very intense. He could definitely get very intense. That's one thing I remember. He was like a little pit bull, just 'switch' on you and very intense at times. Then again, he was very personable and you could talk to him. But he was about the details, and that's what always made us better as running backs: blocking, running the ball, making sure the ball's in the right hand. And that's what made our running game so strong, how we became such good running backs.
And I'll always remember him saying, "We will be the leaders of this team by the way we practice. We will finish out every play, and other guys on the team will be like, 'Wow! Look at these running backs. We have to keep up with these running backs.' We don't have to say anything, it's just by our actions. When we're practicing and playing games we'll be the leaders that bring the team along." And I definitely believe that was true, because our running game was strong. Our line and people blocking for us? They believed in us and wanted us to succeed.
"And we're gonna go back and congratulate them, also." That's one thing I remember, too, "When we do score we're gonna go back and congratulate our offensive linemen, because they're the ones who got us in there -and the wide receivers and the tight ends- because without them we're not getting into the end zone."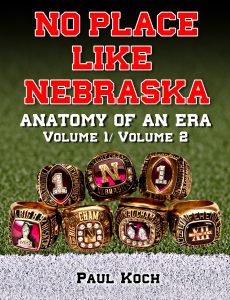 Both volumes available on Amazon.com
Q: So Frank was always fighting the 'I'm an all-star, pretty-boy-kind of thinking' and instead created a sense that 'We're all in this together' -kind of thing'?
CS: Yep. But then again,"We will be the guys where they go, 'Wow, look at how hard they're working. I'm going to work just as hard as those guys so we don't let them down.'" And that's what we did every day in practice, and that's why he talked about that.
And we always had this thing we did pre-game. We would always do this little blocking drill, isolation blocks and pass pro. We kind of got after each other pretty good, (laughs) and that's why our blocking was so good. And we would always go to the 50 yard line and do these drills in front of all those linebackers of the other team as a way of showing, "This is what's coming at you during the game, so you better be ready." (laughs)
Q: Trying to instill fear in the the other team?
CS: Yeah, and we were all very good: our pad leverage and everything. You'd hear that 'thud' -that hit- and it would sound so nice every time. I guarantee, if you ever hunt any of those guys down, those linebackers, if you ever got an opportunity to interview those guys and ask, "Did you ever remember seeing those guys doing that?" And I used to, before game time? I'm going even harder.
Q: So your freshman year, that was the fall of '90 when we lost to Georgia Tech in the Citrus Bowl, right?
CS: That was against Bobby Ross, and those guys ended up being my coaches later on in Detroit. The special team coaches would always give me a hard time, and I was, 'Hey, I wasn't even in that game. I was a freshman.' (laughs)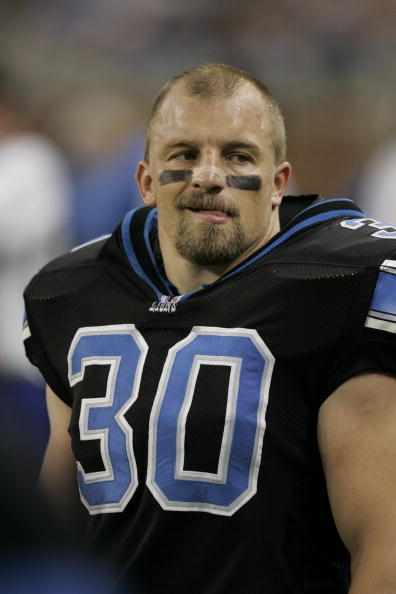 (Photo By Gregory Shamus/Getty Images)
Q: Some thought that was a low point of sorts, not as much team morale or team unity that year…
CS: Well, honestly, my freshman year I was just surviving, too. I didn't really get a full gist of the unity and all that stuff. I was just out there trying to bang helmets and show the coaches I could do this.
Q: When that the Unity Council got implemented, people seem to think that built some unity within the team and got everybody focused. Would you agree?
CS: I definitely agree, because you do not want to let down your peers. You're more like, 'if your coach yells at you you're going to blow them off, but if you have a council of your peers go, "Why did you not make it to class on time? Why are you not doing this? Why are you not doing that?" That's a little bit harder than having a coach or a counselor say that.' When you've got guys out there that you're playing with, fighting with every day out there on the field? When they say, "You need to be accountable, because we need you out there." Even outside the classroom, that really drove the team together. So the Unity Council started and I think everything started picking up after that.
Q: The motto 'Unity, Belief, Respect,' did that mean anything to you?
CS: Yeah, I think so. That was pushed a lot. And you hung out with your classmates, but I think it came about earning the respect from the older players from what you did on the field. Other guys were saying, "Man, you're hitting hard!" And that felt good. And I don't want to sound like a wimp or anything, but I remember at first thinking, 'Man this is big-time football, can I handle this?' At first I was a little bit timid, but then after a while I figured, 'I can do this. I'm going to do this.'
The Unity Council was also good for school because you don't want to have to come in there saying, 'Well, I failed this class' or something like that. So you definitely wanted to make sure that your grades were up. And it took me a couple of years to figure out what I wanted to do with myself, too. It was just a good cause and a great thing, because you don't want to let down your teammates -and that's the Council- those are the people you have to talk to, that's who you answered to. I don't think I ever had to go in front of them. I was a part of the Unity Council, but I don't recall ever having to go in front of them. (laughs)
Q: What are you most proud of?
CS: What am I proud of? Of course, just our success. I mean, being undefeated, having people want to implement the Cornhusker tradition, the program, and trying to study it: "What are you guys doing that is so great? And how do they do this all the time?"
That's the cool thing. People -the coaching clinics?- there were hundreds of coaches there. And the football camps? All these kids wanted to come to the football camps and participate because they wanted to get better. And the state, the support and how they all rallied around the team at the time? And game time, there was no better feeling than playing in front of over 76,000 people and they're all wearing red. It's a feeling that you just can't get anywhere. I mean, Detroit in the NFL was good, a pretty good place, they're definitely football fans there, too. But I tell you what, the support you got there at Nebraska was amazing.
Q: What was your favorite part of gameday?
CS: Well, I'll give you my first experience of game day: It was my sophomore year and we used to practice out in the stadium all the time and it was so big and empty…and game day came and that place felt so small.
It was like, 'Is this thing the same field we're on during the week?' Because there are people around the whole stadium. It felt so small out there, it was almost claustrophobic. It was just awesome. I loved the feeling and the high you get from the fans who are cheering you on and encouraging you. There's no better feeling than that. I was a goosebump when I walked out there. You were like, 'Look at this. The sea of red.' You always heard about that 'Sea of Red', but when you're out there in the middle of the field and experience it, there is no better feeling. Other than the opponents, though. (laughs)
Q: Do you recall ever being at an opponent's stadium and thinking, 'Wow, this is a tough place to play'?
CS: Not really, because we just had a swagger about it: "We are gonna come to your stadium and we're gonna give it to ya." The one place I do remember; it was pretty amazing when we played Washington. I think it was my sophomore year and we were both in the top 5 and this was a big game for us, and that had to be probably the loudest stadium I ever played in. They would always let both teams come out of the tunnel together, but they wouldn't let us do it. Because everybody was just so ready to go, it was too intense in the hallway there. They let them come out first and we came after them, but it was one of the loudest games I ever played in.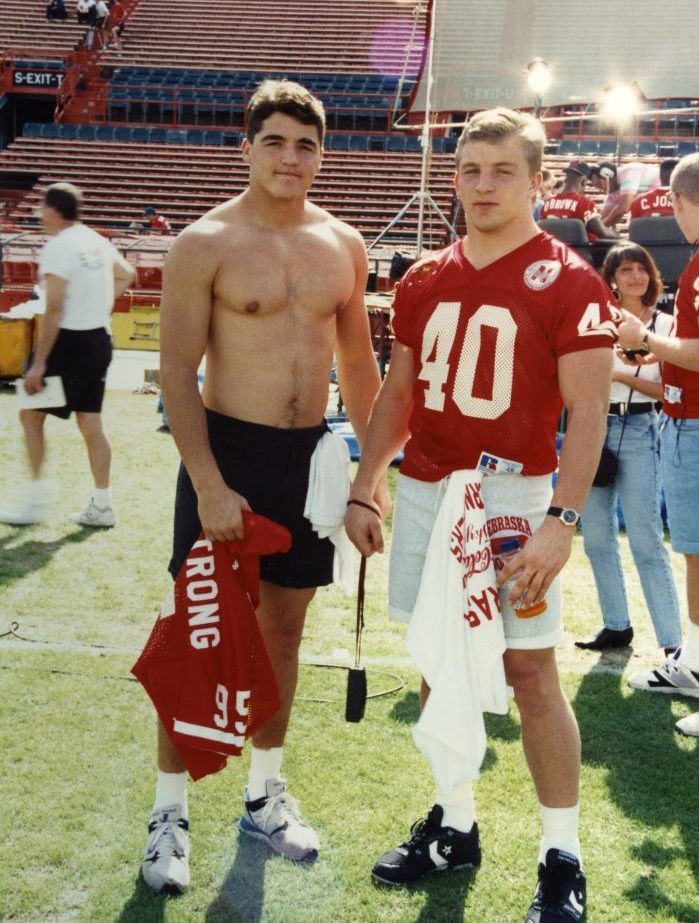 Gerald Armstrong & Cory Schlesinger – Orange Bowl Media Day (Unknown/uncredited)
Q: What was your shining moment, where it all came together and summarized your playing time there?
CS: I know everybody has heard this story before, but I still have to say it -not a real shining moment, really- but the championship game kind of summarized my whole college career. On the opening kickoff return -and we had a pretty good kickoff return team and pretty good front line- and a guy came through there and I just blasted him, knocked him out cold. You just knew, when something like that happens it's gonna be a good game. (laughs) That game summarized the whole season for us. I was basically a blocker. And honestly, it happened my freshman year, I knocked out one of my own teammates in practice, it was like a goal line play and I knocked him out. And I figured, 'Okay, I can do this.' I don't want to say his name and rub it in, though. (laughs)
Q: Everyone probably brings up your first touchdown run in the Orange Bowl on that 36 or 38 Trap, with ol' number 40 rambling across the goal line in the Orange Bowl…
CS: It was a great opportunity. And that play was put in only for that game. Never ran it all year long, and during the bowl practices it was a play that worked all the time. And when they called it, in my head I knew it was going to be a touchdown. I just knew it.
Q: Was that 9 yards out?
CS: It was 14 yards.
Q: Who called the play? Did a receiver run the play in?
CS: A receiver ran in with the play and Tommie Frazier called it up, and I was like, 'Holy smokes, I'm gonna score!' I just knew it.
Q: At that moment you were thinking, "I'm gonna score," was there a also little guy on your other shoulder saying, "Do not screw this up!!"?
CS: No. The confidence was there. There was nobody telling me that.
Q: Did the rest of your teammates feel the same thing? The confidence?
CS: I don't know. (laughs) I hope that they had confidence in me. We only practiced the play during the Orange Bowl practices.
Q: Coach Osborne could always come up with new wrinkles, eh?  And is there anything you wish you could do over or better or differently?
CS: No, not really. I trained hard, I was Lifter of the Year. And that was voted on by my teammates, so I did the right thing there. I graduated, I did the right thing there. I played all-out every game, so there was no regrets about anything.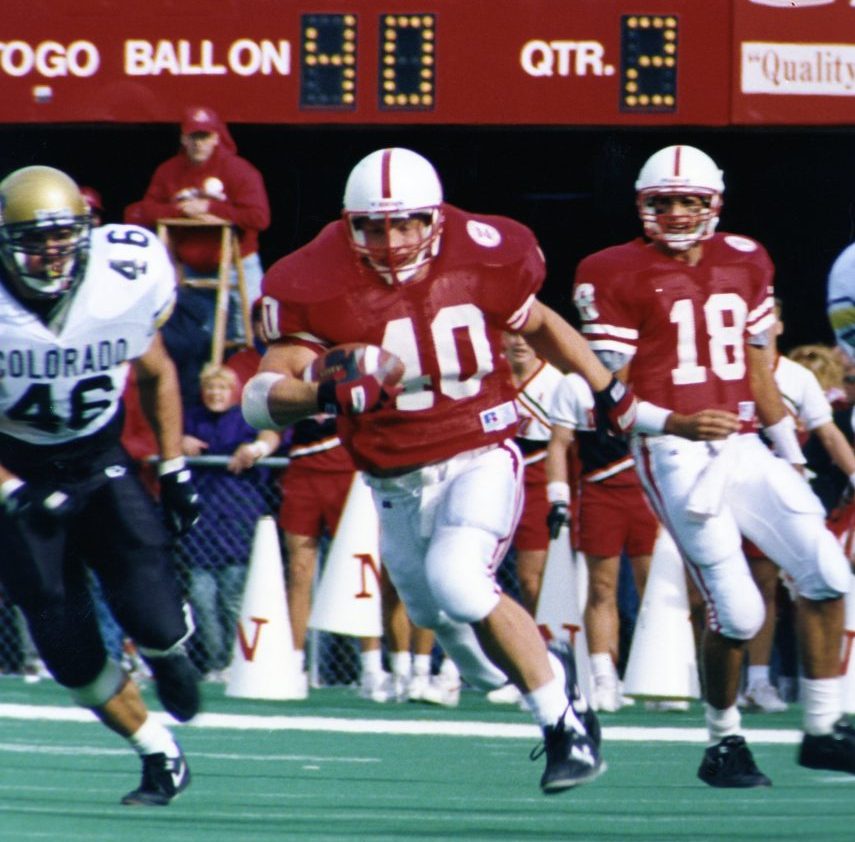 Breaking loose vs. Colorado, 1994 (Unknown/Uncredited)
Q: A wonderful feeling, eh? No regrets?
CS: Yeah, knowing you left everything on the field? That's something that, when you're done, you can say, 'I gave it all.' There's no better feeling than that.
Q: That's a beautiful thing to say. Many people live with regret and say, 'Woulda, coulda, shoulda,' but to leave it all out there like that does wonderful things for your soul…
CS: It does. You do not want to have that happen, and you're gonna be living with it forever. And I know now there are probably players out there who do live with that and say, "Why didn't I leave it all out there?"
To be continued….
Copyright @ 2013 Thermopylae Press. All Rights Reserved.
Photo Credits : Unknown Original Sources/Updates Welcomed
---
---
---