Duffy's Tavern
Lincoln , Nebraska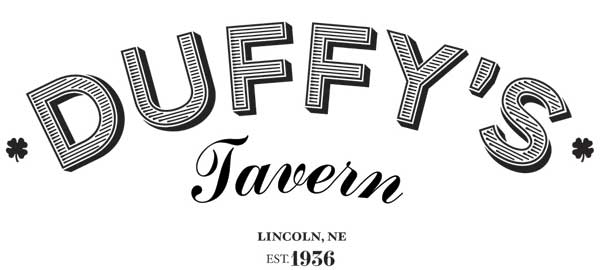 Open since 1936, Duffy's Tavern has been a hallmark of the Lincoln nightlife for decades. Situated at 14th and O Streets in the heart of Lincoln's entertainment district, Duffy's is about a five minute walk to the stadium.
Ranked the "Best College Bar" in the US by Complex Magazine in 2011, Duffy's has been hosting Husker fans on game days since Dana X. Bible went 7-2 and won the Big 6 in 1936. Also known as the "Home of the Fishbowl", Duffy's trademark drink is something that every fan (over 21) should share.
A nationally known music venue, Duffy's has hosted acts such as Nirvana, the The Boss Martians, 311, Bright Eyes and a host of others. Music acts continue to grace the Duffy's stage, but on game days, it all Huskers. With a giant beer garden, plenty of tv's, a giant outdoor projector and a comfy firepit, Duffy's is the perfect place to spend a Husker Saturday.
Whether you're a Husker fan (like all of us) or a visitor, you can rest assured you will have fun and be treated well at Duffy's. Grab a beer, grab a (fish)bowl, grab a burger, Go Big Red. See you at Duffy's.
Location: 1412 O Street Lincoln, NE Near the northeast corner of 14th and O (where everything happens in Lincoln)
Hours of operation: Open at least 4 hours prior to kickoff and until 2am – 365. Every day. Regular days – 4pm to 2am
Phone:402-474-3543
Website: duffyslincoln.com
Email: management@duffyslincoln.com