Millard Road House
Omaha, Nebraska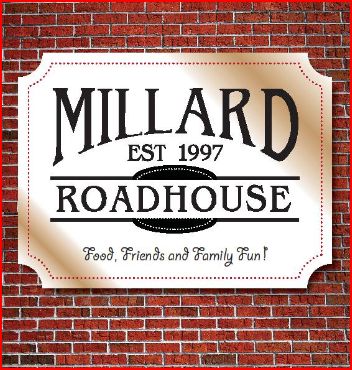 "Serving The Best Chicken In Town Since 1997"
The All-American neighborhood grill, Millard Road House is perfect for the whole family. We have huge portions, great service and even better food. From our famous chicken fried steak to cheese fries there's something for every taste. Trust us, you are not going to leave hungry. You can't beat the value of our lunch and Sunday buffet. We serve great home cooking and service that keeps a smile on your face. Try us once and you're going to be hooked. At Millard Road House we keep families happy.
View our menu on your cell phone at this link.
Location: 13325 Millard Avenue, Omaha, NE
Hours of operation: Sun. - Thurs. - 11 a.m. - 9 p.m., Fri. & Sat. 11 a.m. - 10 p.m.
Phone:402-891-9292
Website: millardroadhouse.com