We're Back, Baby!
We're back, baby!
I mean that in two ways. First, and most importantly, the Big Red Cobcast is back to writing these weekly articles (along with sharing our immediate post-game Facebook Live chats). You're welcome.
Secondly, Nebraska is clearly back to being a national title contender. Bring Lee Corso's mummified corpse to Lincoln in 12 days. Tell Kirk Herbstreit and company that the SEC Network will be renamed the Husker Sports Network after the season (sorry, Greg Sharpe and crew; you'll have to find a new name). Prepare for New Orleans to be overrun by Husker fans in January. My only disappointment is that we won't be able to get a revenge game against Colorado in the Rose Bowl because we'll be stealing Clemson's or Alabama's lunch money, but we all knew Colorado was never going to sustain its early "success", so that was never that likely to begin with.
It's amazing what a little home-cooking against Northern Illinois will do. After all, it's not like Mike Riley or Bill Callahan or Bo Pelini or Frank Solich or even Bob friggin' Devaney ever hung 44 points on the Huskies. You know the only Husker coach to ever destroy Northern Illinois like Scott Frost did on Saturday? Tom GD Osborne.
But even TO's late-80s/early-90s defenses gave up an average of 15.5 points per game against the Huskies. Erik Chinander's defense gave up eight. EIGHT.
Don't give me any of this "You're drinking the Kool-Aid, Pat." I don't want to hear, "You're probably still drunk from your birthday, Pat." Skip it with the "You're an idiot who doesn't know anything and you're trying to convince yourself that good things can happen in your life, even if there's often evidence to the contrary, Pat." Even if some or all of that's true, that's not where my mind is today. My mind is in exactly one place right now: WE'RE BACK, BABY!
Please Follow us on Twitter @BigRedCobcast
And Listen to our Podcast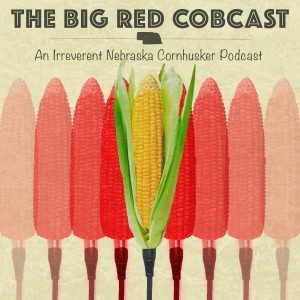 ---
---
---