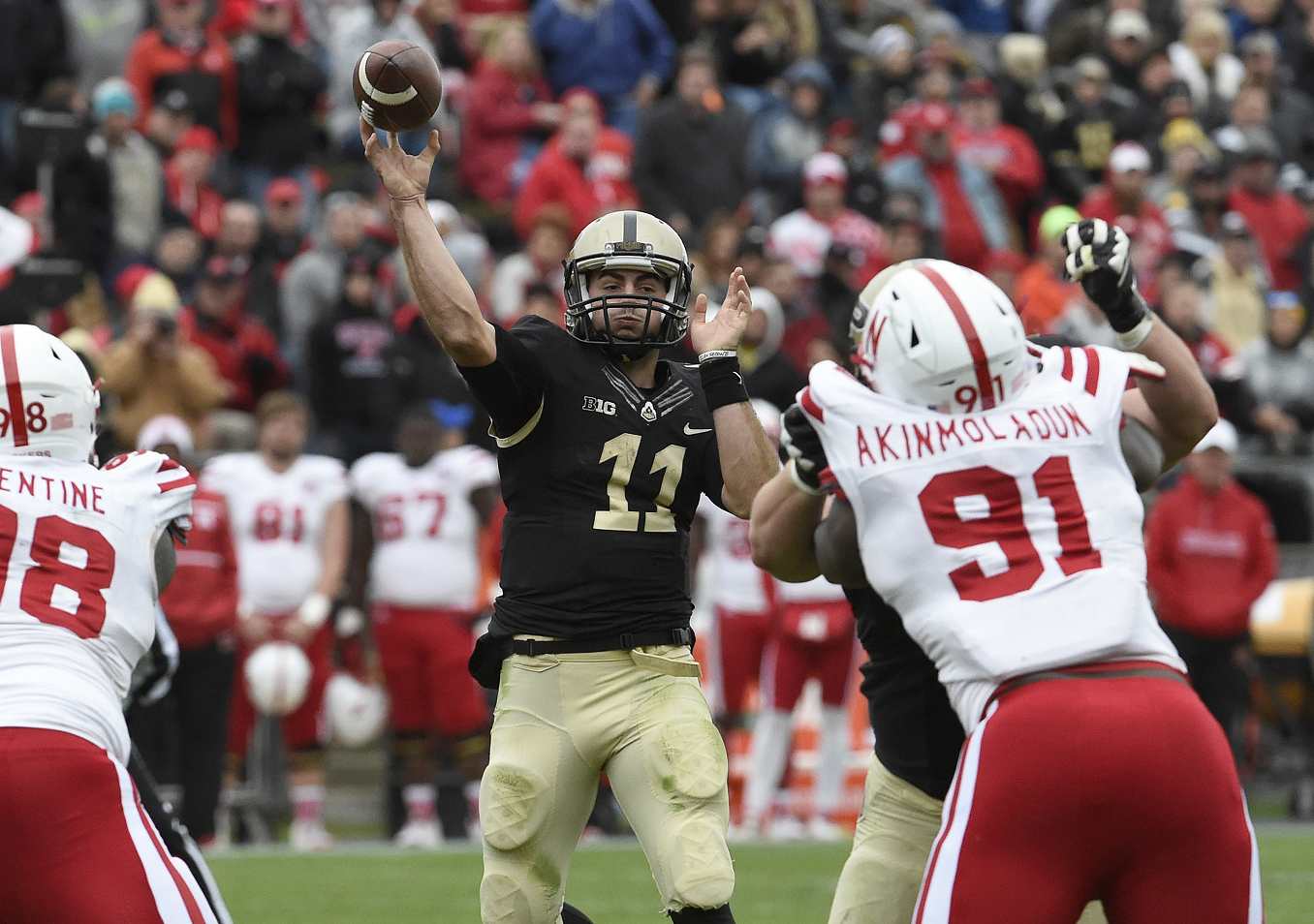 Sandra Dukes-USA TODAY Sports
Purdue quarterback David Blough burned the Huskers with four touchdowns passing and another running.
Lowly Boilermakers reveal more leaks in Husker program
10-31-2015
By Tad Stryker
Not so long ago, the prospect of playing Nebraska struck fear into the best teams in the nation.
The Bill Callahan years changed the Cornhuskers' reputation, culminating in a 5-7 season in 2007, which I hoped was the worst year of Husker football I would ever see. Now I'm not so sure.
Under Mike Riley, Nebraska is dropping to the bottom of the Big Ten. The Huskers got bruised and bloodied Saturday in a Big Ten pillow fight in front of tens of thousands of empty seats in Ross-Ade Stadium, where Purdue had not won a conference game in three years.
Nebraska is 3-6 and reeling. Is it possible to sink lower than this? Do we really want to know?
These days, the worst teams in the nation strike fear into Nebraska. When Purdue more than doubles you up in rushing yardage, and hangs 50 points on you, it's time to re-evaluate every part of your football program. Special teams are declining, the running game is declining, the pass defense is not improving, and the strength of the team – the rushing defense – is getting worse.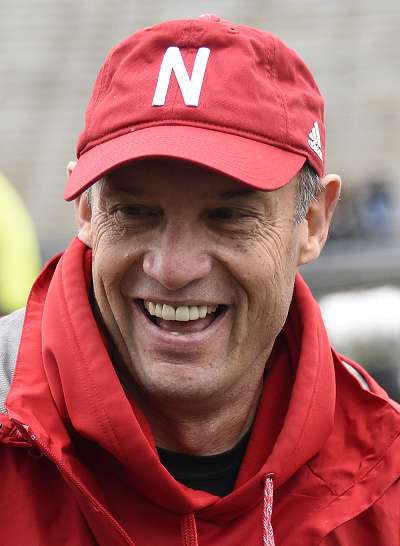 Sandra Dukes-USA TODAY Sports
Mike Riley is off to a 3-6 start at Nebraska.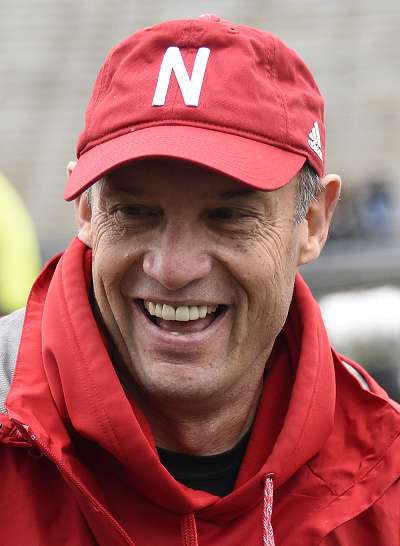 Sandra Dukes-USA TODAY Sports
Mike Riley is off to a 3-6 start at Nebraska.
Riley is positioning himself to match – and possibly exceed – Callahan's woeful performance during 2007. He'll have at least as many losses, and may reach territory occupied by Husker Dark Ages coaches like George Clark and Bill Jennings. On his watch, the beloved Nebraska football program is on the precipice of a plunge from simple irrelevance to laughingstock status. What can Riley do to turn that around?
I have a friend who lives out of state and has only a small interest in Nebraska football, but he texted me during the game:
"My Purdue fan friends say the boilers are the worst team in decades. Huskers are losing?"
My reply:
"Embarrassing themselves and the state."
I spent the day more emotionally invested in replacing a faulty valve in my shower than in the Nebraska-Purdue game. You'd have to know just how much I hate plumbing and love Husker football to fully appreciate that sentence. Given enough time, Riley and his staff may change the game day habits of thousands of Nebraskans.
It was not supposed to be this way. Riley was a surprise choice to replace Bo Pelini, but his strength, we were told, was his ability to coach up 2- and 3-star players. So why is it hard to see improvement from the BYU game through the end of October?
Certainly the Huskers have suffered more than their share of injuries this season. Tommy Armstrong didn't make the trip to West Lafayette with turf toe, which I suppose could clear up by next week, or could keep him out of the lineup indefinitely. Terrell Newby went down with an ankle injury. And when you consider that De'Mornay Pierson-El was injured celebrating a touchdown, there's not much else you can do but shrug and laugh. Riley has had bad luck with injuries. But let's not forget that Wisconsin has had about as much trouble with the injury bug, and the Badgers have found a way to stay in the race for the Big Ten West title.
All but one of Nebraska's best defensive linemen were back on the field Saturday, but the Husker pass rush was so ineffective that turnover-prone freshman quarterback David Blough, who had thrown for no touchdowns and five interceptions so far this season, suddenly looked confident and effective. Against the Huskers, Blough flipped those numbers, throwing four touchdown passes with no interceptions.
The Blackshirts' takeaway drought has lasted through the change in coaching staffs; in fact, it's gotten worse.
A healthy Armstrong, Pierson-El and Newby would not have done anything to stop three consecutive Boilermaker touchdowns in the third quarter, which, considering the level of the competition, was the most embarrassing quarter of football played by a Nebraska team since Texas Tech in 2004. The Red Raiders finished 8-4 that year. By contrast, this year's Purdue team is no threat to go bowling – and sadly enough, neither is Nebraska.
Riley has a tremendous mess on his hands. Some of his problems will graduate.
The problems are not confined to defense. We are seeing possibly Nebraska's worst offensive line in half a century, and we are being told that there's "a gap" between the starters and the second string. That is not encouraging, especially after Nebraska ran for only 77 yards against the worst rushing defense in the conference.
NU rushed for 240 yards per game last season. This year, that figure has faded to 169, and appears likely to drop more. The Huskers have failed to reach the century mark the last two games. This offensive line, which has had almost no injury problems, is losing steam, which is the opposite opposite of what I expected from a staff that had a reputation as good teachers.
The downfall of Nebraska's running game is alarming. Either the o-line unable to absorb what Mike Cavanaugh is teaching, or what he's teaching simply isn't working.
As I struggled with my plumbing project, I was unable to think of an area of this team that looks better than it did against BYU. Maybe I was just distracted. But at long last, in my messy, inefficient way, I solved my problem with no leaks. I wonder if we'll be able to say the same thing about the Nebraska defense – or the o-line – come Thanksgiving?
Judging by Nebraska's numerous mental mistakes, it's obvious that a significant percentage of his players are not fully invested in this season. Riley has a tremendous mess on his hands. Some of his problems will graduate. However, the way he responds to the rest of his challenges will be interesting indeed, starting with the way he reshapes his coaching staff and whether he can improve the talent level with the 2016 recruiting class. I don't advocate firing Riley after just one season, but I'm in favor of him cleaning up his mess.
Formerly the sports editor at the North Platte Bulletin and a sportswriter/columnist for the North Platte Telegraph, Tad Stryker started writing for this website in 2008. You can e-mail him at tad.stryker@gmail.com. Stryker is a freelance writer, favoring topics related to Nebraska history or Christianity. You can buy his recent book at this link.
Views:
---