Stryker: Retooled Martinez passes first test in a big way
The much-anticipated 2012 Nebraska football season started with a flash of the old Rex Burkhead, but when the All-Big Ten running back went down early with strained knee ligaments, it opened up the game for what looked like a new Taylor Martinez.
Round two of Tim Beck's reign as offensive coordinator began well as Nebraska recorded a 49-20 win over Southern Mississippi.
Maybe this spread option can be Taylor Martinez's offense after all. It better be, since Burkhead could be unavailable for a while. In his postgame interview, Bo Pelini said Burkhead would be "just fine," which of course is what Pelini said about Martinez's badly sprained ankle several times late in 2010. I get a bad feeling that Burkhead could be operating at about 80 or 90 percent for the rest of the season, but I hope I'm wrong.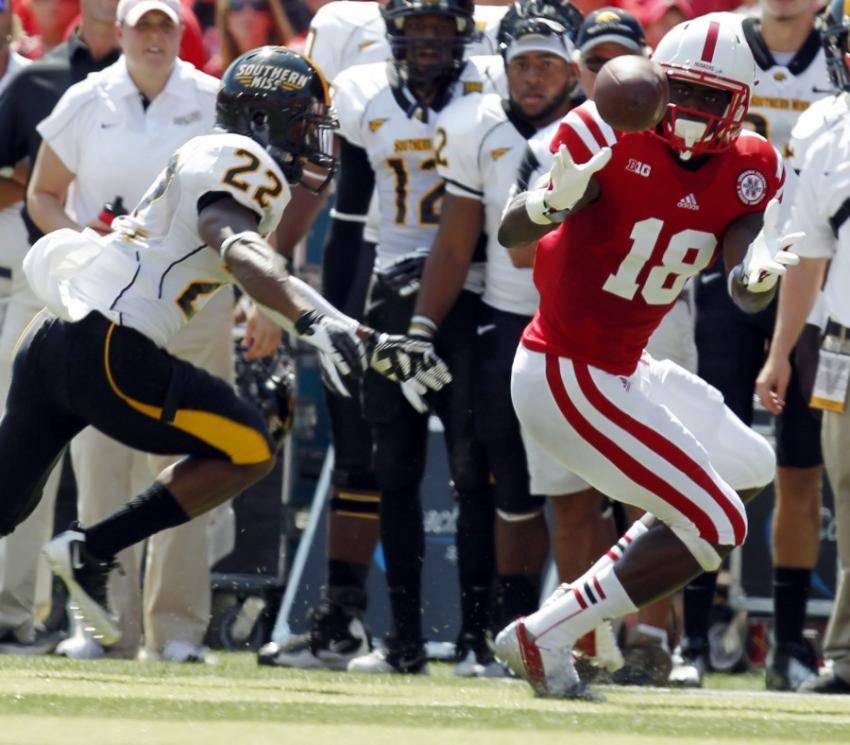 It was a big day for Martinez. The junior quarterback from Corona, Calif., was at center stage all day, completing 26 of 34 passes for a career-high 354 yards and five touchdowns. He looked calm and composed, and ran the offence efficiently.
Martinez distributed the ball to 10 different receivers, and looked more confident on midrange throws than I can remember. He never really had to run the ball.
The kicking game was wretched and the defense was spotty, but there was nothing but good news for Beck's unit. Nebraska looked sharp on offense, snapping the ball 79 times, piling up 632 yards of total offense. The Huskers did not turn over the football and committed only two penalties for 30 yards.
Despite Burkhead's absence, the Huskers showed good balance, rushing for 278 yards, including 102 in the fourth quarter, which allowed Nebraska to decisively close out an athletic Golden Eagle team. They ran the ball 57 percent of the time, and all three of Burkhead's backups had their good moments and big Mike Marrow looked promising at fullback.
Probably the best news about the rushing game was that I counted at least 12 offensive linemen who got playing time for the Big Red. Barney Cotton grabbed the opportunity to develop some depth in a game that would have been much closer a year ago. You've got to credit the o-line for doing a good job of protecting the passer as well.
Martinez hit most of his open receivers and averaged more than 10 yards per pass attempt – a very impressive figure for anyone who throws more than 30 passes. He seemed solid on third down, moving the chains time and again with completions. When was the last time since the Callahan era Nebraska had 17 first downs passing the football?
Can Martinez keep up this kind of pace? After all, it was just his second 300-yard passing game in 26 starts. There's no doubt he has looked much more at ease throughout fall camp than at any time in his career. There's no denying his footwork is improved after a long offseason of work. His confidence just went up at least 10 percentage points after a great performance against an athletic team.
It's likely Martinez puts up good numbers throughout September, but then again, he has done that throughout his career. In October, his real tests will begin.

Formerly the sports editor at the North Platte Bulletin and a sportswriter/columnist for the North Platte Telegraph, Tad Stryker is a longtime Nebraska sports writer, having covered University of Nebraska and high school sports for more than 25 years. He started writing for this website in 2008. You can e-mail him at tad.stryker@gmail.com.
---