Postgame notes: 1999 Nebraska-Texas Big 12 title game
The No. 3/3/3 Nebraska Cornhuskers won the school's second Big 12 crown, 43rd conference crown with a 22-6 win over No. 12/12 Texas in San Antonio. The win is NU's 11th this season (11th time overall, sixth in the 1990s) and give coach Frank Solich an 11-1 record this season and a 20-5 two-year record, which are both school bests for second-year Husker coaches. The win breaks a three-game losing streak by Nebraska to Texas and ensures NU of a BCS bowl berth to the Fiesta Bowl. The bowl bid marks NU's 31st consecutive bowl bid and 38th all-time. NU has won 23 of the last 29 games against ranked teams. Nebraska jumped out to a 15-0 halftime lead and would have posted a shutout had Texas not scored on a Nebraska turnover.
QB Eric Crouch…Crouch scored the game's first TD on a 31-yard run on fourth and 1 with 2:56 remaining in the first quarter, marking the ninth straight game and 11th this year when he has scored at least one rushing TD. Crouch also scored on a four-yard run on NU's first drive of the second quarter, which increased NU's lead to 22-0 with 10:12 remaining. Crouch's run was set up by a 55-yard run by Correll Buckhalter. Crouch's streak of no interceptions thrown in the last seven games, 32 quarters and 123 attempts (since Missouri game) ended as he had one in the second quarter. UT did not convert however, as Applewhite was intercepted on the very next play by Tony Ortiz. In the game, Crouch rushed 23 times for 72 yards and two TDs. He completed 6-14 passes with the one interception for 55 yards. Crouch became the nation's leading rushing quarterback this season and the first quarterback to lead the Huskers in rushing since Rex Fischer did so in 1955 as he passed Dan Alexander who had 852 entering the game but just 13 before being injured. Crouch finishes the season with 889 yards on 171 carries and 16 TDs (leads the nation's QBs) and averages 5.2 ypc and 74.1 ypg. He now has 1,348 in his career to rank fourth among Husker career rushing QBs passing Turner Gill's 1,317 from 1980-81-82-83. Crouch has 1,269 yards passing this season with another 7 TDs. He has 2,158 yards in total offense this season to rank fifth on the NU season chart (passing Gill's 2,047 in 1983 and two others). He now has 1,870 career passing yards to rank 11th and 3,218 career total offense yards to rank 10th on the NU career top 10 list.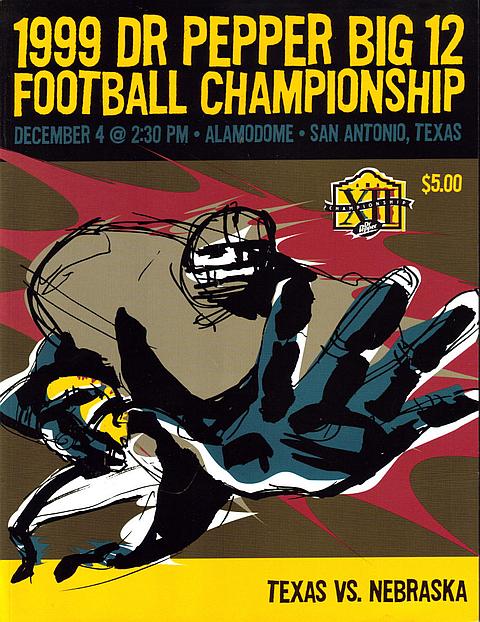 The Husker I-backs…Dan Alexander started the game but injured his hand and was replaced by Correll Buckhalter. Alexander cut his right palm in the first quarter and went in for at least a dozen stitches. He said it split open when it hit the turf, do not know what, if anything, it was cut on. Alexander finished with four carries for 13 yards. Buckhalter came in and rushed 20 times for 136 yards, despite a sore toe suffered in the game, including a game-best 55-yard run to set up Eric Crouch's four-yard TD run on NU's first drive of the second half. Buckhalter had more than 100 yards for the fourth time this season and seventh in his career. Buckhalter's career best is 143 yards vs. Louisiana Tech in 1998.
SE Matt Davison…Davison had two catches for 19 yards and moved up to a tie for fourth on the NU career receptions chart to tie with Tim Smith (SE, 1977-79). He has 1,067 career receiving yards moving up from ninth to eighth in the game. Davison has caught at least one pass in 26 of the last 28 games.
All-American Rover Mike Brown…With an unofficial six tackles in the game, Mike Brown finishes as NU's leading tackler this season with 91 tackles. He became the first Husker defensive back and the third Husker all time to lead NU in tackles for three straight years. He finishes second on the NU all-time career tackle chart with 285 tackles. Starting his 51st consecutive game, All-American Right Cornerback Ralph Brown unofficially was second to Mike Brown with five tackles in the game. He had five pass breakups to extend his career school record for PBU's to 51. Brown intercepted Major Applewhite with 4:01 remaining in the third quarter. The pickoff was Ralph's third this season and 11th in his career which moves him up into a tie for fourth all time at Nebraska (career record is 14 by Dana Stephenson, 1967-68-69). With five pass breakups in the game, Brown has 16 on the season, which breaks his own school record of 14 last year. That makes him the first Husker to lead the team in pass breakups for four consecutive years. With 1:01 remaining in the game, Brown broke up an Applewhite pass which free safety Dion Booker intercepted and returned it 37 yards. NU ran out the clock for the win. Brown's 51 consecutive starts ties the NU career record and ranks tied for third all-time in NCAA Division I.
Sacking the Quarterback…For the ninth time this season, the Husker defense tacked on at least three sacks. NU had five in the first half, which was enough to break the school record of 49-393 in 1985. Sacks were recorded by DT Loran Kaiser (1-7, 1-8, for a career-best 2-15), RE Kyle Vanden Bosch (1-8), LB Julius Jackson (1-2), DT Jason Lohr/LB Carlos Polk (1-2), RE Aaron Wills (1-9), Rover Mike Brown (1-11). In the game, the Huskers had 7-47 in the game to give them a school-record 54-405 on the season. Loran Kaiser had five tackles including two sacks and three tackles for loss.
Kicking Game a Key Factor…Punter Dan Hadenfeldt forced touchbacks on all of his first kickoffs. He had nine punts for a 39.3 average and landed two inside the 20. On the season, Hadenfeldt totaled 65 for 2,924 yards for a 44.98 average. That average is a new school record, breaking Bill Lafleur's record of 44.94 set last season. This is the third consecutive punter that has broken the season average, as Lafleur broke Jesse Kosch's record set in 1996. He also breaks the career Husker punting average even though he only punted this season. The old record was held by Kosch (41.92 from 1994-95-96-97). Redshirt freshman place-kicker Josh Brown hit his first two field goals and was 2-3 in the game and is 14-20 on the season. His first was a career-best 42 yarder in the first quarter with 7:17 remaining. Previously, Brown was 0-3 on 40-yard field goal attempts. His second was a 21-yard field goal with 7:47 remaining in the second quarter which put the Huskers up 13-0. That field goal followed Tony Ortiz' first career interception. He missed on his third attempt (38 yards) which came with :05 remaining in the first half. That miss broke a streak of eight straight made (missed the first against Texas A&M, then made last three in the game). Brown has made two or more field goals in a game four times (vs. Texas, Texas A&M, Colorado and Texas). Joe Walker 3-27, including a 26-yard punt return, Bobby Newcombe had 3-36, inglucing one for 25 yards. Walker also had two kickoff returns for 42 yards, including a 28-yard return. NU had 193 yards in returns with 6-74 on punts, 3-60 on kickoffs and 3-59 on interceptions.
Turnovers…Nebraska 3 (1 interception–did not convert, 2 fumbles–Texas TD, two-point conversion failed, did not convert second fumble), Texas 4 (3 interceptions–NU field goal, end of game on second, 1-fumble–NU did not convert). Crouch was intercepted in the second quarter by Greg Brown, but UT did not convert as NU linebacker Tony Ortiz intercepted Major Applewhite on the very next play at the UT 11 (returned six yards). The Huskers converted that turnover to three points on a Josh Brown 21-yard field goal with 7:47 remaining in the first half. With 13:25 remaining in the game, Dahrran Diedrick fumbled at the NU 23 yard line, Ahmad Brooks recovered and ran it in for the score. UT went for two, but the pass failed. RE Kyle Vanden Bosch recovered a fumbled pitch by Applewhite at the UT 18 with 7:42 remaining in the game. NU drove to the five, but Crouch fumbled it back on the snap from center. Texas did not convert. With 4:01 remaining in the third quarter, Ralph Brown intercepted Major Applewhite (returned 16 yards), but NU did not convert. On Texas's last drive, Ralph Brown broke up an Applewhite pass in the end zone, which free safety Dion Booker intercepted and returned it 37 yards with one minute remaining. NU ran out the clock and did not convert.
Rushing…Texas had minus 24 yards rushing at halftime (each of NU's 12 opponents this season have been held to 73 yards or less at halftime. Texas had nine yards in the game. Only four Husker opponents this season as a team have rushed for 100 yards or more in a game (OSU 188, ISU 146, KU 116 and CU 165). Nebraska had 234 yards rushing in the game and 289 total (55 passing) compared to UT's 164 passing and 173 total. Applewhite was 15-42 with three interceptions and 164 yards.
Source: University of Nebraska Athletics