Nebraska Theme License Plates - T Husker


Hi,
My name is Tom Archer and I've been a fan of Nebraska since I was first stationed at Offutt AFB in 1983. My first assignment here came about during the Nebraska-Miami National Championship game in Jan 1984. I had been here about a year then and most new Air Force people who arrived here were inundated with coverage of Nebraska football so we either loved them or hated them. I chose the former and when Tom Osborne went for two to "WIN" the National Championship I knew my choice was the correct one! I spent 15 of my 20 years in the Air Force stationed in Omaha and fell in love with the Huskers. From about the early 90's I acquired the nickname "tommiehusker" and it's stuck ever since. I was even able to acquire the email address from yahoo for tommiehusker. I went to the championship game in Miami when Warren was sucking oxygen and the game the next year in Phoenix when Spurrier was tossing his visor! Both memorable moments! After retiring in 2002 from Offutt I moved to England for a few years and moved back to Nebraska in July 2009. When I went to register my car and discovered that "T HUSKER" was available I couldn't believe it! And there you have the story of my plates!
Cheers!
Tom "tommiehusker" Archer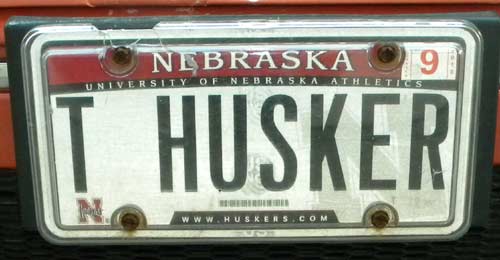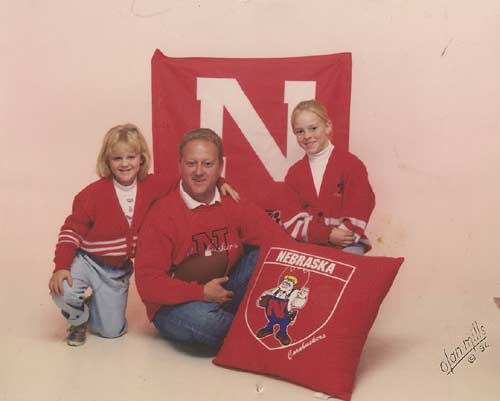 Send your plate image and story to plates@huskermax.com. Return to Return to license plate index.