Nebraska Theme License Plates - SKERFAN - Georgia

I lived in Georgia for 4 years but have since moved to FL. Both plates are the same thing. "Skerfan". Love it and love getting looks from Florida fans now!
Greg K.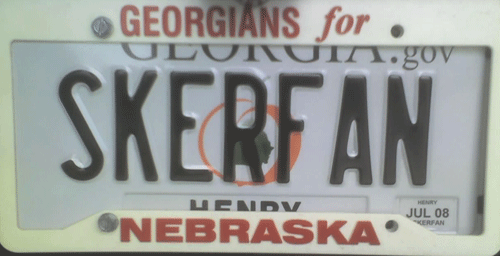 Send your plate image and story to [email protected]. Return to Return to license plate index.