Nebraska Theme License Plates - NU5XNAL - Iowa


We love our Husker plates in Iowa! We always get comments from Husker fans and some Iowa fans.
Expect we will get more from the Hawkeye fans next year in the Big Ten!

HUSKPWR is on a 75 Corvette Stingray convertible.

NU5XNAL is on a 69 SS Camaro convertible.

Both cars have been in local parades and we always get some Go BIG RED yells!!

Al & Jeri Gustafson
Urbandale Iowa
Lincoln and Columbus Husker natives.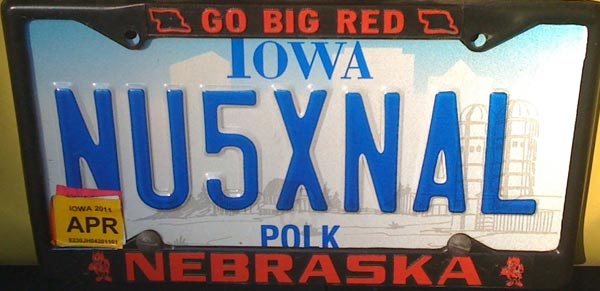 Send your plate image and story to [email protected]. Return to Return to license plate index.