Nebraska Theme License Plates - NE HSKR Kansas

Long time Husker fan stuck in Kansas City with all these Jayhawk, Wildcat, and Mizzou fans. Lost my old Kansas plate "NU" to somebody with the new plate law change. I was able to lock up my new one "NE HSKR" as a replacement.

I'm glad to see NU on the rise again as it has been difficult down here since my move in 2000. We are also a house divided as my wife attended KU! Love the Big Ten move... GBR!

Travis Gray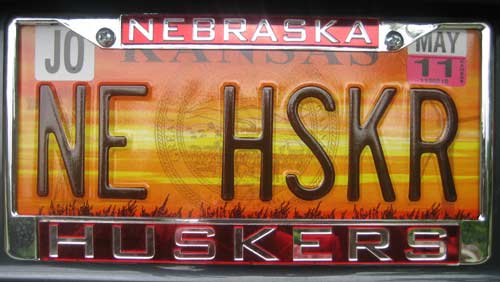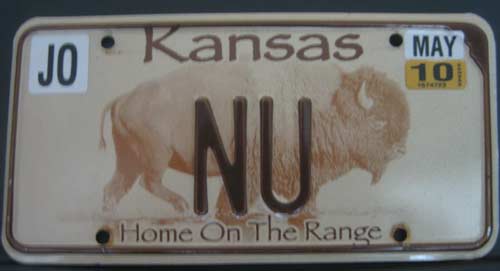 Send your plate image and story to [email protected]. Return to Return to license plate index.