Nebraska Theme License Plates
HUSKR and NEBR 72 Virginia

Thanks much David. I finally got around to registering on your new site (I was "HuskerScouter" on the Pedia site). Don't post much, but certainly want to throw my support your way.
I've attached a couple more license plate pix – no doubt in my neighborhood (or in the Pentagon parking lot) as to where my loyalties lie.
Doug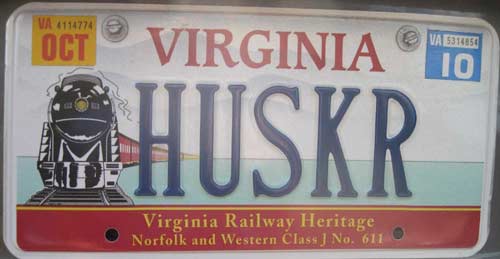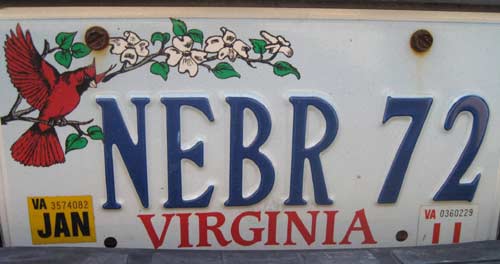 Send your plate image and story to [email protected]. Return to Return to license plate index.