Nebraska Theme License Plates - NBRASKA

David here is mine.
Since I was born and raised in Nebraska I wanted something that would cover both the state and Huskers. So I came up with NBRASKA, due to the 7 letter rule I removed the E since it is very easy to figure out what it says without it.
Born a Nebraskan will die a Nebraskan!
Aaron Westerfield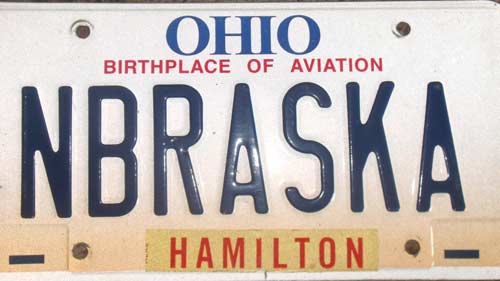 Send your plate image and story to [email protected]. Return to Return to license plate index.