Nebraska Theme License Plates - MUHSKR - Wisconsin

I grew up in Columbus , NE and my family are season tickets holders since 1994 (it was a very good year). Despite this, I moved to Milwaukee to attend Marquette University and have stuck around the Brew City ever since. My plates represent my die hard love for Husker football and Marquette basketball. I am a first time season ticket holder in 2010 and I am fired up for the Cornhuskers to join the Big 10.
Gregg Dohmen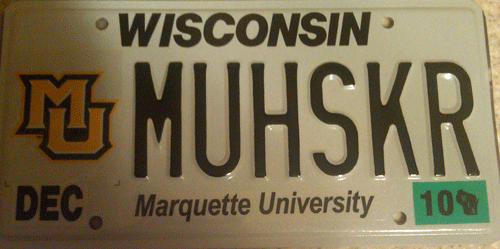 Send your plate image and story to plates@huskermax.com. Return to Return to license plate index.