Nebraska Theme License Plates - IM N R U - Nebraska

I recently ordered myself a set of Husker Message Plates. I'm using a picture of them as my signature on the BBS.
Matt M.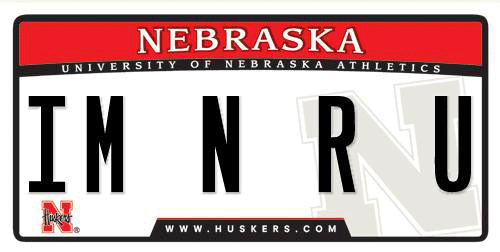 Send your plate image and story to plates@huskermax.com. Return to Return to license plate index.