Nebraska Theme License Plates - HUSKERS - Iowa

Hi,
This is the plate of a buddy of mine from Iowa. He must have been in line pretty early to pick this one up. . . .
Regards,
Tyson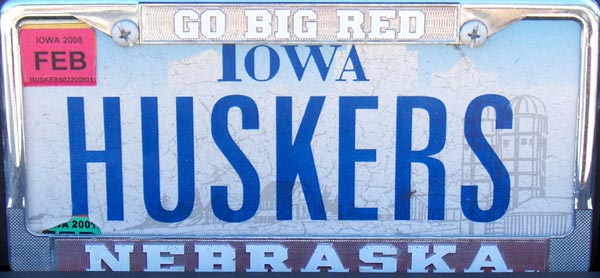 Send your plate image and story to [email protected]. Return to Return to license plate index.