Nebraska Theme License Plates
- HUSKRZ Kentucky and GOHSKRS Michigan

Hello,

As an Alum and lifelong Husker fan, it's important for me to show my Big Red spirit. When I moved to Kentucky in late 2008, I had a list of Husker themed vanity plate ideas. Fortunately, I got my second choice. Coincidently, I met the guy who got my first choice (HUSKER) about a month later. Now, thanks to this website, I've discovered another Husker fan (Thom Roose) just up the road. Perhaps we need to start a Northern Kentucky/Cincinnati for Nebraska football chapter?

I've also included my old Michigan plate, which was a real conversational piece shortly after the 1997 National Championship season. I also proudly wore it around my neck at the Nebraska at Notre Dame game in 2000.

Go Big Red!!

Marcus Dietz
Florence, Kentucky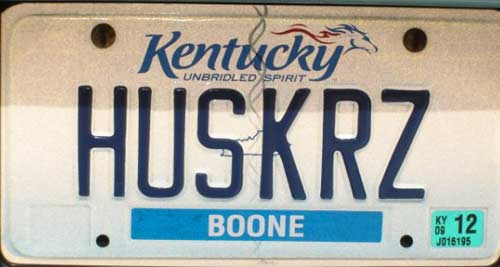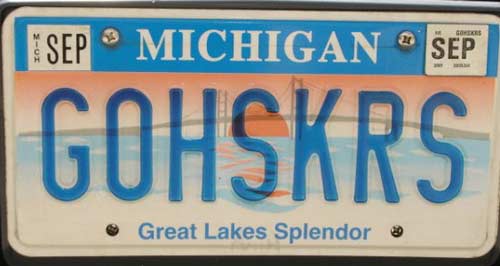 Send your plate image and story to plates@huskermax.com.