Nebraska Theme License Plates - HUSKER - Oklahoma

David
We are members of the Oklahoma Cornhusker Club deep in the heart of Sooner (and Cowboy) country.
We've had our personalized HUSKER plate for 20+ years. This is a newer plate. The original is part of the 50-state HUSKER license plate display in Memorial Stadium.
Our other vehicle has the plate HUSKER2. When they are parked just right, they read HUSKER 2 HUSKER!
Go Big RED!
Walt Hansmann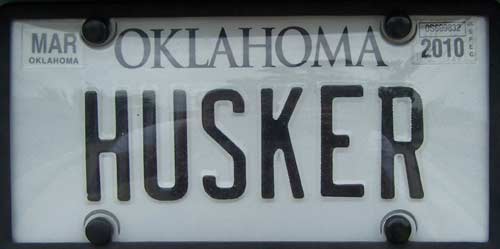 Send your plate image and story to [email protected]. Return to Return to license plate index.