Nebraska Theme License Plates - HUSKER7 Utah

I was born and raised in Nebraska. Moved to Utah in 2007. I have been a diehard Husker fan for over 50 years. GO BIG RED!
Dan Convery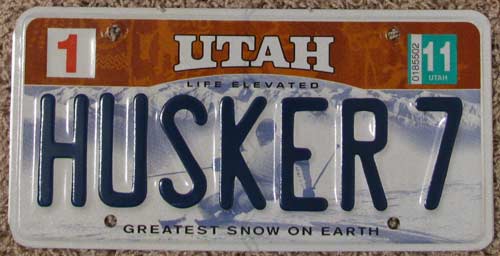 Send your plate image and story to [email protected]. Return to Return to license plate index.