Nebraska Theme License Plates - HUSKER1 and HSKRWDO Iowa

Eight years ago my wife and I moved from Northeast Nebraska to Northeast Iowa. I am among all kinds of Hawkeyes, Cyclones, Panthers, Cubs, Twins, Cardinals, Packers and Vikings fans and it seems like none of them really get along. In short, if you are a Husker fan here your are on an island. After being razzed for a while we decided to get personalized plates. I was very suprised to get my first choice (HUSKER1) and my wife decided to go with HSKRWDO (husker widow) because she feels like a widow on saturdays when the Big Red are playing.

Dale and Candy
P"burg Iowa

Nebraskan by birth
Iowan by choice
Husker by the Grace of God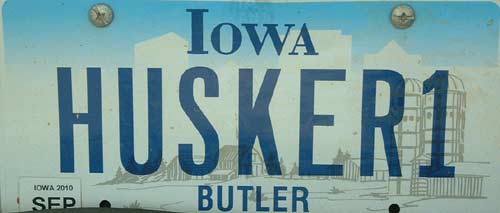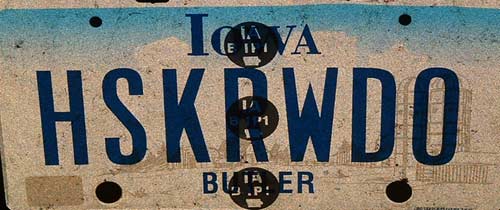 Send your plate image and story to [email protected]. Return to Return to license plate index.