Nebraska Theme License Plates - HU5KER Alaska

Hello David,

I was born and raised in Nebraska. In 1996 I joined the Air Force and have been in active duty since that time. My second station was Elmendorf AFB, Alaska. While I was there I decided to apply for a specialized plate (around 2001). Considering that I was so far from Nebraska I didn't think it would be a problem to get whatever plate I wanted. Well, was I wrong. Plates I tried for that where taken (HUSKER, BIGRED, CNHUSK, etc...). I settled with HU5KER. Even though I am no longer stationed in Alaska, I still renew the license plate. Eventually I will keep one for my Husker Viewing Room and the other will get sent to the Big Red of the Rockies in Estes Park, Colorado. The owner probably doesn't remember but I told him I would send him one when I was done with them. By the way, I am currently stationed in Kansas so keep an eye on the road for a "CRNHUSK" Kansas plate (See below).

Sincerely,

Marty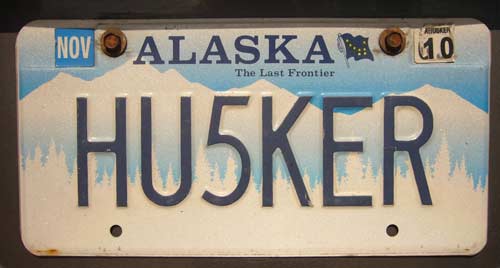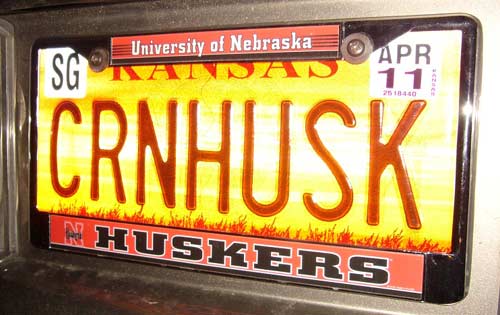 Send your plate image and story to [email protected]. Return to Return to license plate index.