Nebraska Theme License Plates - HSKRPNY Nebraska

What else would you pick for a Husker Red Mustang convertible in Nebraska??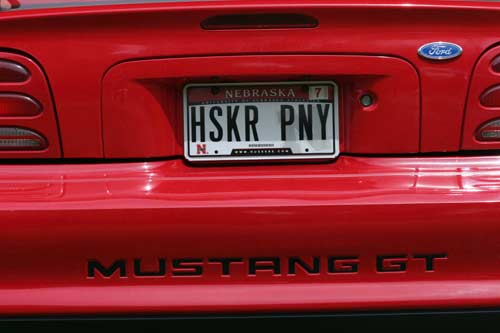 This the HSKR PNY after taking first place at local show. The car is alway a big hit at shows. Even when I take it out of Nebraska.It always get's the Husker fans talking. Great way to meet other Husker fans no matter where we end up. I've had people a far away South Carolina stop to talk about Husker nation.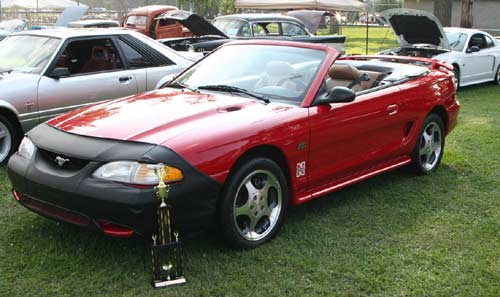 Submitted by Joe and Jenn Racine.
Send your plate image and story to [email protected]. Return to Return to license plate index.