Nebraska Theme License Plates - HSKRFNZ - Iowa

Got these in 2002. Actually had no trouble as this was not taken but many people have said they tried since. It's nice to know it's the only one in Iowa!

from
Mitch and Sydney Bronston
Sioux City Iowa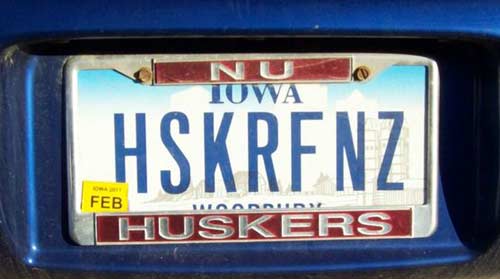 Send your plate image and story to [email protected]. Return to Return to license plate index.