Nebraska Theme License Plates - HSKR Wyoming

Growing up in Wyoming I was always given a hard time about being a Nebraska fan. When I turned 16 I bought my first car which was a maroon 93 Dodge Daytona and had to "Huskerize" it to show my Nebraska Pride wherever I went. Before too long my friends in town named it the Huskermobile. This is one of the plates that I had on it.

Brandon Petersen
AKA husker_pete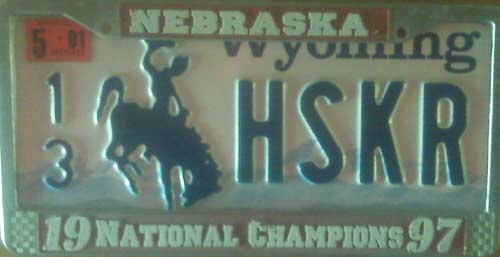 Send your plate image and story to [email protected]. Return to Return to license plate index.