Nebraska Theme License Plates - CRNHUSKR New York

This plate belongs to Justin and Janette Potter of Rochester, NY. They were married in Eagle, Nebraska and spent a good number of years raising a family in Lincoln. They are now headed south to Arkansas, where hopefully, they can spread some GBR in Hog country. This picture was taken at the Peppermill Restaurant when they were visiting family in Valentine, Nebraska.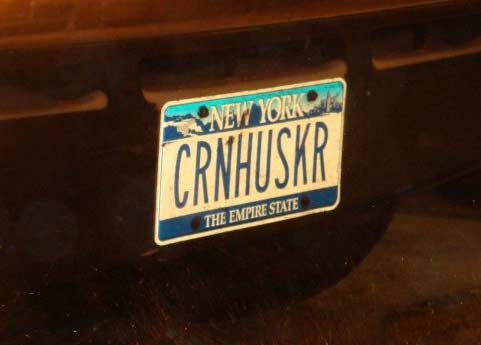 Send your plate image and story to plates@huskermax.com. Return to license plate index.