Nebraska Theme License Plates - CHUSKER Utah

Most Corvettes do not carry a front plate but I do. You never know when it might be just the right recruiting tool to a promising high school player. We have moved from Lexington, Nebraska to Alaska to Washington to Utah and it turns out Utah is the toughest place when it comes to Husker plates. There is no Husker game watch in St. George so we are starting Red Rock Huskers with an open invitation for Huskers north and east of Las Vegas .
We are BOlievers.
Gary (Pharmacy 71) & Kathy Lemke
St. George, Utah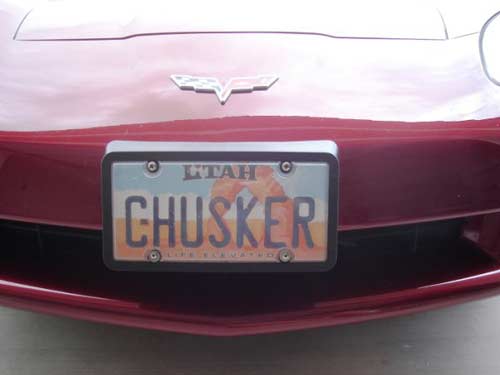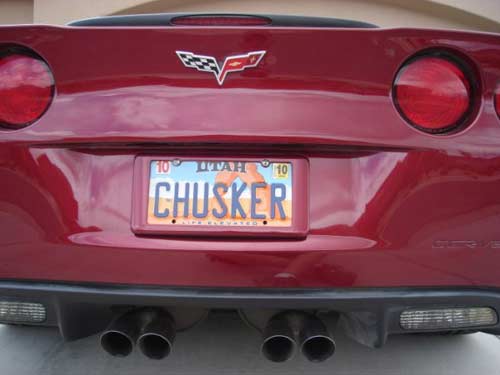 Send your plate image and story to [email protected]. Return to Return to license plate index.