Nebraska Theme License Plates - BUG8RS1 Nebraska

I wanted something besides a number, So I came up with this message Bug8ers1. In Nebraska we can only have 7 characters, so bugeaters would not work ,so I went with the number 8.Most people think it is dumb. But I like it.

Tony Lambert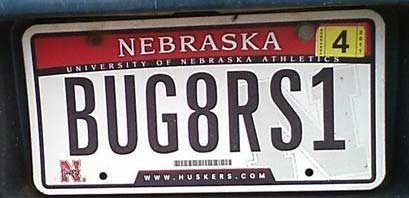 Send your plate image and story to plates@huskermax.com. Return to Return to license plate index.