Nebraska Theme License Plates - BONOSE D

This is my friend Jason's plate on his truck. He got this plate right after Bo was hired because Bo knows defense. He did "nose" instead of "knows" because, well, Bo also has a heck of a schnoz.
Ryan L.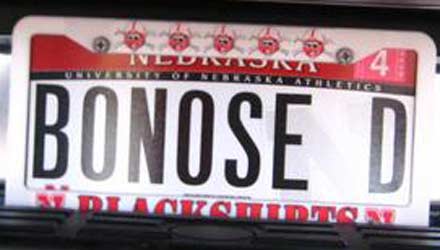 Send your plate image and story to plates@huskermax.com. Return to Return to license plate index.