Nebraska Theme License Plates - 5CHAMP - Virginia

I live in Madison, WI and the home of Badger Football. Barry Alvarez did a double take while driving by in his convertible when he saw my plates...it was hilarious!
Matt Langer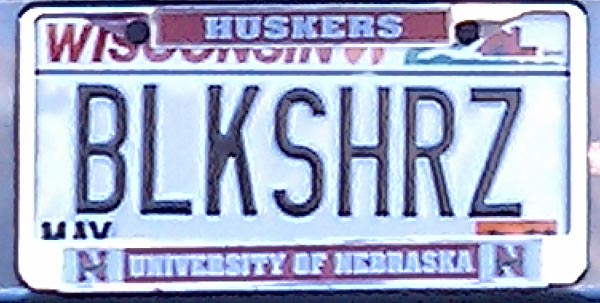 Send your plate image and story to [email protected]. Return to Return to license plate index.